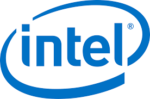 Intel
Job Description
Habana Labs is hiring Software Engineering engineers to scale up its AI testing and integration. This position collaborates with internal teams to understand their testing and integration requirements and build and maintain a testing/integration solution at scale. Responsibilities include developing and maintaining component, system, and integration tests and frameworks at scale which are close to hardware.
Qualifications
Minimum Qualifications:
– BS in Computer Engineering, Computer Science, Information Systems, Electrical Engineering, or related field with 3+ years of relative experience
– 1+ years of experience developing software close to hardware and experience with C
– 1+ years of experience with accelerators and/or asynchronous programming
– 1+ years of experience with standard open-source developer workflows (git, Jenkins, code reviews, ..
– 1+ years of experience testing and integrating complex systems pose
– 1+ years of experience in assessing both component details while retaining perspective of the full software stack
Preferred Qualifications:
– 1+ years of experience with scale-out programming technologies is a strong plus.
– 2+ years of Experience with machine learning frameworks (PyTorch and/or Tensorflow) and their use in data science is a strong plus.
– 1+ years of Open-source developer background is a plus
– 1+ years of experience with Golang is a plus
Inside this Business Group
The Data Center Group (DCG) is at the heart of Intel's transformation from a PC company to a company that runs the cloud and billions of smart, connected computing devices. The data center is the underpinning for every data-driven service, from artificial intelligence to 5G to high-performance computing, and DCG delivers the products and technologies—spanning software, processors, storage, I/O, and networking solutions—that fuel cloud, communications, enterprise, and government data centers around the world.
Apply for job
To view the job application please visit jobs.intel.com.