Hybrid Mobile App Development Lead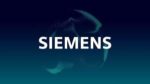 Website Siemens EDA
Job Description
We spend up to 90 percent of our lives in buildings, and we believe that everything people do in life deserves a flawless place to do it. In a world where our fundamental health, safety and wellbeing expectations have been deeply impacted with the anxiety of a new virus, buildings should offer a haven. Ideally, a perfect place to learn. A flawless place to grow. A perfect place to prosper.
While it's true that today's buildings should be efficient, reliable and safe – these characteristics alone don't enable businesses and empower people the way a true smart building can.
How do you craft the future Smart Buildings? We're looking for the makers of tomorrow, the hardworking individuals ready to help Siemens transform entire industries, cities and even countries. Get to know us from the inside, develop your skills on the job. Join our Pune team to make difference!
What are my Job Responsibilities?
You will be responsible for Taking over the technical and disciplinary responsibility for our Mobile Apps team.
You must have knowledge and hands-on experience in Hybrid mobile app development frameworks like Angular, Ionic(Capacitor, Cordova).
You Should have basic know how of native app development of Android using Java/Kotlin and IOS using Objective C or Swift.
You should have Good Exposure in HTML5 / CSS / TypeScript / JavaScript, Progressive Web Apps, CI/CD tools, Code Analysis, and Test automation and experience in consuming RESTful services.
You will be working with our candid and collaborative team, where your knowledge and advice about application architecture and the newest mobile technologies will be highly appreciated.
The code you write will need to be cleanly organized and of the highest quality. You'll also help ensure solid application performance and an excellent user experience.
Being responsible for the technical communication with our partners.
Working together with other developers, designers and industry experts to develop cross-company product features and bring them to success.
What do I need to be Eligible for this Role?
An engineering degree B.E/B.Tech/MCA/M.Tech/M.Sc or Any Equivalent Course( Full Time Only).
Experience of 7 to 10 Years of Experience in Software Development and minimum 5 Years of experience in Mobile Application Development.
Minimum 5 years of experience in Native App Development.
Basic understanding of native App development for android and ios.
Having already proven your leadership skills in a comparable role.
Enjoying native software development for Android smartphones and have high quality standards and a passion for technical innovation.
Having a very good understanding of system architectures that allow for autonomous development and future scalability.
Bringing a very good knowledge of Git, Jira and Confluence as well as deployment with AWS, Docker and K8s.
Experienced in agile working methods according to Scrum and Kanban.
Make your mark in our exciting world at Siemens.
This role is primarily based at Pune. However, you may get the opportunity to visit other locations within India as and when the work demands.
We've got quite a lot to offer. How about you?
We're Siemens. A collection of over 379,000 minds building the future, one day at a time in over 200 countries. We're dedicated to equality and we encourage applications that reflect the diversity of the communities we work in. All employment decisions at Siemens are based on qualifications, merit and business need. Bring your curiosity and creativity and help us craft tomorrow.
Find out more about Siemens careers at: https://new.siemens.com/global/en/company/jobs.html
Share this post via:
---