HPC System Software Development Engineer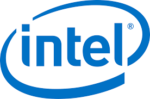 Intel
Job Description
This position is responsible for evolving Intel IT datacenter server and system management for continued improvements in reliability, efficiency and predictability.
Responsibilities include
Identify/develop/drive required software and stable firmware for new CPUs support in disaggregated server platforms and early adoption of Intel emerging technologies.
Design & develop validation tests, benchmarking, performance tuning, power optimization automation for component-level refresh options and certification of disaggregated server platforms.
Advance our integrated monitoring, automation and control systems and processes to effectively bundle/validate server components firmware update package and maintain the certified version on servers across Intel IT global datacenters from drift.
Qualifications
Technical degree in Computer Science, Electrical Engineering or related fields. BS degree with 9 years or MS with 6 years of industry work experience
Working knowledge of disaggregated servers, server architecture and internal, datacenter infrastructure (server, storage, network) and infrastructure management automation
Experience in system software development, benchmarking, power/performance analysis
Proven track record of debugging, performance tuning, certifying and delivering high quality compute server platform for business critical Enterprise usage.
Apply for job
To view the job application please visit jobs.intel.com.
Share this post via:
---