Hardware Senior Team Lead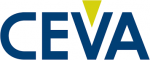 Description
Are you interested in developing the next generations for the wireless communication world? Looking to be part of a dynamic and innovative group with a start-up spirit but still part of a stable and profitable organization?
Then you will find the right place among us!
CEVA RivieraWaves is a worldwide leader in wireless communication IP, providing our customers cutting edge solutions and shipping in high volumes. We research and develop advanced technologies for communication and positioning including Wi-Fi, BT, UWB, Cellular-IoT etc.
Within the Wireless Internet of Things (W-IoT) Business Unit we are offering you a position of Digital Design Manager. Working closely with algorithms, software and validation teams, you will be responsible for a group of digital design engineers developing cutting edge wireless communication solutions.
Requirements
Engineering Degree in computer Sciences
8+ years of experience digital design, 3+ years in a tech lead or managerial position
In-depth knowledge of Verilog
Technical lead and mentoring experience
Ability to follow a design flow (RTL, testbench, code coverage, synthesis, formal verification, gate level simulation)
Experience in digital design and RTL Simulation
Team player with communication abilities
Self-motivated and self-directed, proactive
Both French and English languages have to be fluent
Fully authorized to work in France, especially in the Alpes-Maritimes
The following skills considered as a plus:
Knowledge in Wi-Fi 802.11 / Bluetooth / Cellular 3GPP / 802.15.4 standards
Knowledge in modem development and Wireless communication systems
Experience in SOC Architecture and FPGA implementation
Share this post via:
---