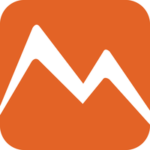 Website Moortec
As part of the expanding engineering team, this role will involve designing, simulating and verifying full custom analog and mixed-signal circuits and IP blocks, on some of the most advanced semiconductor nodes available.
Please send your CV and a covering letter to careers@moortec.com to learn more about our range of Graduate positions.
Graduate Roles & Placements
To receive information from us about future opportunities for summer placements, year-long industry placements and graduate roles, please provide your details here.
Apply for job
To view the job application please visit moortec.com.