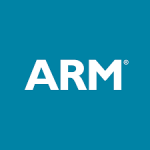 Website ARM
Job Description
We are developing the next wave of compute technologies for future processors. The product we are recruiting for right now will introduce major breakthroughs in Digital Security, Machine Learning and as well as in Computer Vision, and will lead to the most innovative processor ever released. Interested in building the IP that will radically change the way mobile phones handle digital photography, enabling Neural Networks in any type of application, making the world more secure? Stop thinking and apply now!
Arm's Sophia Antipolis design centre is located in one of the most beautiful parts of France, at the heart of Europe's largest and most dynamic technology park. Surrounded by mountains and the Mediterranean Sea, this exceptional design centre has delivered leading products from Arm's Cortex (TM) processor family.
If you are creative, innovative and enthusiastic about new technologies, willing to work in a multi-site and multi-cultural environment, join us as a Graduate Design Engineer!
You'll immediately start working on real project tasks with help and guidance of experienced engineers. Through teamwork, training and dedication to personal development, our goal is that every engineer quickly learns about different aspects of developing highly-complex designs, starts contributing to different project tasks and ultimately develops into an expert in the field
Education background
You have a Master degree from a University or Engineering School, in Computer Science, Mathematics, Electronic / Electrical Engineering, or other related science
You bring a variety of skills and experience:
You have an engineering mindset and passion for digital design
You have some understanding of computer architecture and micro-architecture concept
You are familiar with hardware description languages (VHDL and/or Verilog/SystemVerilog skills)
What would give you an edge? Anything among:

You know basic scripting languages, e.g. Perl/TCL/Python
You have been exposed to C/C++, assembly language
You have some understanding of Verification (e.g. UVM and Formal) and/or Implementation flow (Synthesis/Place & Route/Timing closure)