Graduate ASIC Physical Design Eng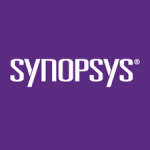 We are searching for a highly motivated and innovative Physical Design Engineer to work in a highly experienced design implementation team, targeting current and next generation of connectivity products for mobile phones, automotive industry, drones, IoT, and other consumer markets.
In this role you will acquire competencies in all backend phases, like floorplan, power plan, timing and physical verifications. You will have an initial training done by top field experts as well as continuous on job training. The work is very challenging, not only due to constant technology and platform evolution but also on the need to find solutions for the daily challenges.
Main Duties:
Work in all backend stages: Synthesis, Place and Route, Timing Analysis and Physical Verification
Provide ideas and create solutions to help on our daily work
Identify issues and provide possible corrective actions
Cooperate with other team members
Key Qualifications 
Master degree in electronics engineering, computer science or similar
Good knowledge on scripting and programing languages, such as C, Python and TcL
Good communication and organizational skills
Fluent written and spoken English
Willingness to learn new things
Problem-solving skills
Understanding SOC physical implementation flow will be advantageous
Share this post via:
---