Global Technical Sales Enablement Manager, Software Solutions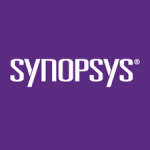 Website Synopsys
Job Description and Requirements
About the Synopsys Software Integrity Group
Synopsys Software Integrity Group helps organizations build secure, high-quality software, minimizing risks while maximizing speed and productivity. Synopsys, a recognized leader in application security, provides static analysis, software composition analysis, and dynamic analysis solutions that enable teams to quickly find and fix vulnerabilities and defects in proprietary code, open source components, and application behavior. With a combination of industry-leading tools, services, and expertise, only Synopsys helps organizations maximize security and quality in DevSecOps and throughout the software development life cycle.
For more information, go to www.synopsys.com/software
Synopsys is looking to fill a very high profile role responsible for the strategy and execution of a technical enablement program covering the needs of all customer-facing employees including sales engineers, account managers, customer success engineers, and technical support engineers.
You will be part of a team that has already developed many cutting-edge practices in sales enablement, and apply that strategic thinking in your approach to technical enablement.  Your work will impact the productivity of hundreds of employees across Synopsys.  As the Gartner Magic Quadrant leader in Application Security, Synopsys' Software Integrity Group (SIG) has the most comprehensive portfolio of product and services to address every organization's need to produce secure applications.  You will be working with stakeholders globally to make sure the onboarding and continuing education of every customer facing employee is of the highest quality, and ultimately deliver on the continued growth and success of Synopsys.
If you are passionate about a variety of technologies and enjoy the opportunity to strategize, teach and mentor other techies, then this is the right challenge for you!
What you'll do:
• Design onboarding experience for sales reps, sales engineers, and other customer-facing technical roles
• Collaborate with subject matter experts to create training content delivered live and on our learning platform
• Identify gaps in competencies and develop the appropriate training to address the needs
• Assess performance and implement remediation plans including group and individual coaching
• 10-20% travel as needed to various corporate sites
Who you are:
• 5+ years' experience in a technical role, including but not limited to sales engineering, software engineering, customer success, technical support
• Strong expertise in one or more of these domains: application security, DevOps, software development
• Has technical "street creds" to earn the respect of technical employees
• Has a portfolio of quality self-created content
• Experienced with teaching, training, curriculum development, and content creation
• Learn new concepts and ideas very quickly
• Ability to be self-directed in finding gaps in training and delivering on the need
Why you will love us:
• Synopsys Software Integrity Group (SIG) is a 1500 person organization within the larger Synopsys.   You get the "mid-size" company feel with the financial backing of the 15th largest software company in the world.
• You will be working in a collaborative environment with highly talented people
• You will work in one of the hottest fields:  application security
• Your effort has global impact and you will be working with offices from around the world
• You will be the hero of every customer-facing Synopsys SIG employee
Share this post via:
---