Global Enterprise Account Manager – Federal Aerospace & Defense – REMOTE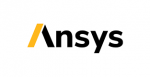 Summary / Role Purpose
The Global Enterprise Account Manager (GEAM) is primarily responsible for meeting sales and company growth targets. The GEAM must develop and execute multi-year visions for executive level partnership engagement that generates double digit ACV growth.  Enterprise Accounts are typically the largest global accounts at ANSYS with high expectations of customer engagement, collaboration, executive sponsorship and growth. The successful GEAM must understand customer environment, the customer's customer/eco-system, customer's business priorities, customer's business challenges to align an ANSYS based solution that generates a measurable and impactful business outcome for the customer. The GEAM must gain executive level sponsorship (with customer and inside of ANSYS), purchase commitment and manage the ongoing business relationship with the customer.​
Key Duties and Responsibilities
Establish and maintain a long-term global account plan, with buy-in from senior levels of ANSYS organization. Define the long-term full potential of the account and ties this information into revenue expectations and resource planning.
Knows the customer and its ecosystem.  Develop exceptional knowledge of competitive landscape for customer's and for competitors to Ansys solutions​.
Understands customer's internal relationships, including the biases and concerns of individual decision makers and key influencers.
Establishes relationships with customer executives who can serve as business champions for ANSYS.
Collaborates globally with account teams, product specialists, ACE, remote (direct/indirect) sites, business partners and other functions within ANSYS to ensure a synergistic, companywide approach to the account.
Identifies customer's problems, key business initiatives and creates ROI-based proposals aligned to initiatives and generating business outcomes for customer.
Orchestrate seminars and training with presale engineers to strengthen our presence.
Develops approach and business case (including required investments) to deliver sustainable growth.
Creates roadmap to drive significant penetration across all applicable product lines.
Monitors customer satisfaction and communicate customer concerns and issues along with EAM's expectations to the full account team, sales management, BUs and to others who serve the customer and communicate ANSYS commitment to the customer and manage customer expectations.
Find and grow new opportunities as well as secure renewal sales.
Facilitates comprehensive multiyear deal contract negotiations to achieve a win for both Ansys and the customer.
Leads Customer Advisory Board process and executive sponsorship programs including Management Review Board (MRB) process.
Remains knowledgeable and keeps abreast of ANSYS new and existing products/service pipeline to meet goals.
Includes administrative work (quotation generation, order processing, delivery, acceptance inspection, NDA and other contract document preparation)
Serve as a resource to Ansys channel partners within a designated territory by assisting with the sales process related to new and existing accounts, up to and including opportunity close.
Minimum Education/Certification Requirements and Experience
Education & Years of Experience: Bachelor's degree in technical, engineering, business or related field with 6+ years of successful technical sales experience with 3 years as a senior/key/named account manager, with a proven track record of success OR 10+ years of successful technical sales experience with 3 years as a senior/key/named account manager, with a proven track record of success.
Demonstrated experience closing large multi-year contracts. ​
Excellent communication (including at executive level), organizational skills and the ability to work collaboratively​.
Demonstrated leadership and team-building skills. ​
Ability to understand and develop understanding of customer's industry & partner ecosystem​.
Ability to work collaboratively across a globally diverse account​.
Fluent in English and in the local language of the territory
Travel: up to 50%
Preferred Qualifications and Skills
Demonstrated knowledge of company's products/services and pricing practices
Track record of closing significant and innovative business at major global
Companies and or government branches to win critical programs​
Knowledge of the specific accounts​
Demonstrated ability to use social selling tools such as LinkedIn and Twitter for prospecting
Share this post via:
---