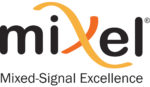 Website Mixel
About the Job
Greet, and welcome guests, create a positive office atmosphere and deliver excellent and professional impressions to visitors at all times.
Maintain office security by following safety procedures and controlling access via the reception desk (monitor logbook, issue visitor badges)
Direct visitors to the appropriate person, office, or meeting room.
Answer, screen, and forward incoming phone calls.
Prepare outgoing mail (envelopes, packages, shipments, etc…)
Ensure the reception area is presentable and equipped with all the necessary supplies such as pens, forms, and paper.
Supervise over cleaning service provider to ensure maintaining a hygienic atmosphere.
Provide basic and accurate information in person and via phone/email to requesters.
Receive, sort, and distribute daily mail/deliveries.
Order front office supplies and keep an inventory of stock.
Update calendars and schedule meetings.
Perform travel arrangements as needed (Visa, Hotels & Tickets… etc).
Participate in organizing company events.
Keep updated records of office expenses, invoices, and costs
Answer all client questions and incoming calls.
Job Requirements
Bachelor's degree in Business Administration or any related discipline.
A minimum of 2 years of proven work experience as a Receptionist, Front
Office Representative, or a similar role.
Excellent English language proficiency.
Solid written and verbal communication skills.
Excellent/Advanced Microsoft Office Suite Skills.
Professional attitude and appearance.
Excellent organizational and problem-solving skills.
Apply for job
To view the job application please visit mixel.com.
Share this post via:
---