Foundation IP Circuit Design Engineer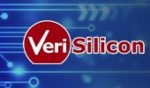 Descriptions
Design and develop deep sub-micron foundation IP circuits including standard cells, memory and customization cells for chip PPA optimization.
Guide layout designer, assist in layout optimization based on post-layout simulation results.
Characterize and generate design models supporting major EDA design flows including verilog, Synopsys liberty model etc.
Design test chip testing circuits for STD/MEM/IO libraries and assist in testing.
Requirements
Minimum MS degree in EE or related majors, work experience and rank are not limited.
Knowledge and project experience on circuit design with strong background on device physics.
Familiar and hands-on experience in script language and behavior model, ie,Tcl, Perl, Verilog, etc. Experiences on Cadence/Synopsys/Mentor's EDA tools.
Self motivated, good communication and team work skills are a must.
Share this post via:
---