Fire Sprinkler Fitter Technician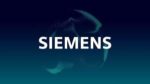 Here at Siemens, we take pride in enabling sustainable progress through technology. We do this through empowering customers by combining the real and digital worlds. Improving how we live, work, and move today and for the next generation! We know that the only way a business thrives is if our people are thriving. That's why we always put our people first. Our global, diverse team would be happy to support you and challenge you to grow in new ways. Who knows where our shared journey will take you?
Our Smart Buildings help to create efficient, safe, adaptable, and responsible environments. Our aim isn't just about improving buildings; it's about creating perfect places that improve people's lives.
The Fire Sprinkler Fitter Technician will participate in the installation, Testing, and Inspection of Fire Sprinkler Systems in large commercial buildings such as hospitals, universities, and industrial facilities. Why is this so important? Our technicians are the face of Siemens, and your expertise and regular interaction with the customer will help them save energy and money, as well as create a more sustainable future for our environment.
As a Fire Sprinkler Fitter Technician, you will:
Install, repair, and maintenance of wet, dry, pre-action, and deluge fire sprinkler systems, standpipes, backflow preventers, fire hydrants, and fire pumps.
Perform fire sprinkler, fire pump and other water-based equipment inspections and testing.
Properly document deficiencies/impairments noted during inspections or service work and follow required process of reporting deficiencies while on-site.
Assist management with quoting repairs and tenant improvements.
Follow and maintain highly structured schedules and maintain complete and accurate documentation of all work performed.
Complete service ticket documentation before leaving customer site to include customer signature.
Provide instructions to customer personnel regarding proper operations and assist with training and adhere to local, corporate, and OSHA safety policies and procedures.
Maintain vehicle stock, tools, and equipment and follow corporate policies related to vehicle use and care, along with training other technicians
You will make an impact with these qualifications: 
Basic Qualifications:
High school diploma or state-recognized GED.
1-5 years of experience with installation and repair of water-based fire sprinkler equipment.
Must be able to use hand tools, laptop, email, smartphone, and tablet.
Ability to work in a team environment providing dedicated support to our customers.
Willingness to learn and grow within the company.
Follow and maintain highly structured schedules.
Good verbal and written communication skills in English.
Must have good customer-facing and customer service skills.
Proficient in Microsoft Office (Word, Excel, and Outlook).
Legally authorized to work in the United States on a continual and permanent basis without company sponsorship.
Must be 18 years of age and possess a valid driver's license with limited violations.
This position supports a Siemens customer that requires all employees and vendors to be fully vaccinated against COVID-19 where permitted by applicable law in accordance with an accommodation based on legally protected reasons.
Preferred Qualifications:
Associate degree
5+ years of experience with installation and repair of water-based fire sprinkler equipment
You'll benefit from: 
Siemens offers a variety of health and wellness benefits to our employees. Details regarding our benefits can be found here: https://www.benefitsquickstart.com/siemens/index.html
The pay range for this position is $59,700 – $110,900 The actual wage offered may be lower or higher depending on budget and candidate experience, knowledge, skills, qualifications and premium geographic location.
Share this post via:
---