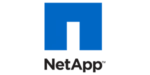 Website NetApp
Job Summary
Compiles and analyzes financial information for an organization. Supports senior management business decisions through financial and business analysis.
Job Requirements
Reviews and analyzes an organization's financial status, including cash flow, accounts receivable, accounts payable, debt, equity, operating income, working capital, etc.
Develops and maintains ad hoc departmental reports, develops profitability models, and analyzes departmental financial results versus budget/forecasts.
Conducts audits on financial data; provides recommendations on corporate risk levels and credit worthiness.
Provides internal consulting on financial products and electronic funds transfers.
Education
IC – Typically requires a minimum of 5 years of related experience.Mgr & Exec –
Typically requires a minimum of 3 years of related experience.
Share this post via:
---