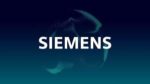 Electrical Services Coordinators manage the scheduling and dispatching of field technicians to address customer issues on-site. They optimize technician dispatching, logistics, and material management to ensure project success and customer satisfaction.
As an Electrical Services Coordinator, you will:
Order and track parts and sub-contractors for maintenance and service
Utilize the SAP service platform for work order management
Support projects with logistics for timely material supply and customer satisfaction
Minimize transport and handling costs in balance with optimal installation efforts
Manage internal material requisitioning for efficient transport and installation
Coordinate and communicate with suppliers, procurement, transport, and service providers for a smooth supply chain
Take corrective actions to ensure materials arrive on schedule
Document and address complaints or transport damages
Handle excess material returns to recover project costs
Assist with tender preparation and supplier evaluation
Support coordination across branches and operations centers
You will make an impact if you with these qualifications:
Basic qualifications:
High school diploma, state-recognized GED, or state recognized high school proficiency exam
2 years of experience in customer service call handling, dispatching and service response
Experience in Low Voltage and Medium Voltage power distribution equipment
Working knowledge of electrical power industry standards (IEEE, NFPA, NEC, ANSI, UL, etc.)
Legally authorized to work in the United States on a continual and permanent basis without company sponsorship
Preferred Qualifications:
Technical degree or Associates degree
PMI CaPM or equivalent project management certification
NICET or equivalent Electrical certification
SAP experience
You'll benefit from: 
Siemens offers a variety of health and wellness benefits to our employees. Details regarding our benefits can be found here: https://www.benefitsquickstart.com/siemens/index.html
The pay range for this position is $38,600 – $66,200. The actual wage offered may be lower or higher depending on budget and candidate experience, knowledge, skills, qualifications and premium geographic location.
Share this post via:
---