Field marketing assistant: Year in industry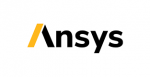 This is a one year full time internship for the 2023-2024 academic year for a student in marketing at a UK based university. Please only apply if you are studying a marketing related subject at a UK based university.
Summary / Role Purpose
The primary role of the field 'marketing assistant' is to support the regional marketing team on operations to foster demand generation and track moving contacts into the sales pipeline according to guidelines and instructions received from the regional marketing manager. This will be achieved through the promotion and delivery of events and other marketing activities, and the management of all the back-office operations that will ensure the best outcome of planned events.
The measure of attainment is through meeting the targets of the assigned events/lead generation activities within the regional marketing plan and the completion of secondary roles.
Key Duties and Responsibilities
Have a productive working relationship with the marketing team, sales team, inside sales and support, to properly manage assigned tasks through a continuous collaboration across departments.
Deliver, following manager's guidelines, online/offline activities that are part of marketing campaigns and communications to raise awareness and generate an appropriate number of new leads to pass to inside sales and sales.
Manage webinars and seminars according to received instruction.
Take care of follow-up for events to be sure leads are entered into CRM and managed correctly.
Regularly brief the relevant people on progress over assigned tasks.
Support the setup and management of exhibitions.
Support the field marketing team in managing sponsorship of external conferences and events, and web seminar programs.
Ensure all new leads are entered into CRM promptly and accurately.
Order corporate collateral and collate event materials.
Ensure that all exhibition equipment is up to date.
Support the regional marketing team with ABM activity.
Work on marketing data to provide local reports and update dashboards.
Create web pages for the regional marketing team.
Travel and overnight stays could be requested.
Minimum Education/Certification Requirements and Experience
Studying for a degree in marketing or similar subject
Basic understanding of marketing in a digital environment
Ability to manage data and create/manage dashboards
Highly reliable: attention to detail and accuracy is a must
Ability to work independently and flexibly
Excellent team working kills
Good organizational skills with ability to deliver a high-volume of quality work
Ability to work well under pressure and meet deadlines
Strong project management skills
Good communication skills, written and verbal with an ability to prioritize
Creative thinker
A can-do person who thrives in a busy environment
Competent in the use of general office software applications such as mail tools, document editors, spreadsheets and databases, Excel, and PowerPoint.
Preferred Qualifications and Skills
Understanding and experience of a CRM system (Salesforce is a plus)
Experience with web marketing tools (Adobe Experience Manager is a plus)
B2B marketing experience gained within the software or engineering sector is a plus
Share this post via:
---