Fall 2023 Intern – Software Testing – Design (Bachelor's)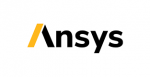 Website ANSYS
SUMMARY
ANSYS empowers the world's most innovative companies to design and deliver transformational products by offering the best and broadest engineering simulation software to solve the most complex design challenges and engineer products limited only by imagination. Thus, through our enriching co-op program, we help develop the next-generation of engineers and technologists.
Co-ops alternate between school and full-time work assignments each semester. You will test our industry-leading simulation software while gaining real experience in your field of study. Each semester builds upon the foundational learning that prepares you for more advanced problem solutions.
You will support one of our business units, including but not limited to the following:
– Design Business Unit
– Platform Development Unit
– Licensing & Install Unit
– Mechanical Business Unit
– Release Management Unit
This co-op is a 40-hour per week paid position starting August 2023 and concluding December 2023. 
 RESPONSIBILITIES
− Work alongside the department's testing team to conduct interactive and regression tests.
− Write scripts to run testing responsibilities via automated tests
− Analyze results, log and retest found bugs.
− Improve the efficiency and accuracy of Ansys products.
− Oversee testing tools that help manage and evaluate product quality.
 MINIMUM QUALIFICATIONS
− Pursuing a BS in Mechanical engineering, Electric engineering, AEM, Computer Engineering, Computer Science or related technical degree with a GPA of 3.0 or higher.
− Currently enrolled in a full-time degree program and returning to university after the completion of the co-op program.
− Dedication to three (3) semester rotations for Engineers.
PREFERRED QUALIFICATIONS
− Exposure to programming using Python, C++, C#, or Java is a plus.
− Exposure to CAD and/or FEA.
− Exposure to Windows/Linux systems.
− Experience with Ansys products.
– Sharp and tenacious problem-solving skills.
CULTURE AND VALUES
Culture and values are incredibly important to Ansys. They inform us of who we are, of how we act. Values aren't posters hanging on a wall or about trite or glib slogans. They aren't about rules and regulations. They can't just be handed down the organization. They are shared beliefs – guideposts that we all follow when we're facing a challenge or a decision. Our values tell us how we live our lives; how we approach our jobs. Our values are crucial for fostering a culture of winning for our company:
Customer focus
Results and Accountability
Innovation
Transparency and Integrity
Mastery
Inclusiveness
Sense of urgency
Collaboration and Teamwork
Share this post via:
---