Fall 2023 Intern – Fluids (Bachelor's/Master's)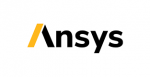 Website ANSYS
Summary / Role Purpose
The R&D Verification Intern joins the Fluids Business Unit to conduct software testing of ANSYS Fluent CFD software.  This role helps the Fluent R&D Verification Team assess how well the product meets customer needs both in terms of functionality and usability and helps to ensure that product requirements and quality standards are satisfied as per the company's quality procedures. The individual works closely with other members of the Fluent R&D Verification Team and communicates with technical specialists on product issues.
Key Duties and Responsibilities
Assists with functional and regression testing in manual and/or automated test environments
Writes software defect reports and helps verify defect fixes ​
Work in a variety of computing environments, including both Windows and Linux operating systems and high performance computing.
Minimum Education/Certification Requirements and Experience
Student working towards BS or MS degree in Mechanical, Aerospace or Chemical Engineering or related engineering field
Preferred Qualifications and Skills
Basic knowledge of computational fluid dynamics and its applications
Experience using Fluent CFD software
Strong computing skills, including experience with scripting languages (e.g., Python)
Good communication and interpersonal skills
Ability to learn quickly and to collaborate with others in a geographically distributed team
CULTURE AND VALUES
Culture and values are incredibly important to Ansys. They inform us of who we are, of how we act. Values aren't posters hanging on a wall or about trite or glib slogans. They aren't about rules and regulations. They can't just be handed down the organization. They are shared beliefs – guideposts that we all follow when we're facing a challenge or a decision. Our values tell us how we live our lives; how we approach our jobs. Our values are crucial for fostering a culture of winning for our company:
Customer focus
Results and Accountability
Innovation
Transparency and Integrity
Mastery
Inclusiveness
Sense of urgency
Collaboration and Teamwork
Share this post via:
---