Fall 2023 Intern – Electronics – Lumerical Optics (PhD) *REMOTE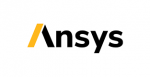 Website ANSYS
Responsibilities
In this internship, you will focus on developing design automation solutions for photonics and optics.
Develop advanced photonic compact models for circuit solvers.
Develop automated, multiphysics simulation workflows for active and passive photonic components.
Enhance multiphysics integrations of Lumerical and other Ansys tools, such as SPEOS, Zemax, Icepak or OptiSLang.
Propose, prototype, and validate new methodologies for photonic circuit simulation using Ansys and other EDA tools.
Minimum Qualifications
Passion for photonics research and development.
Pursuing graduate degree in electrical engineering, physics, or related field, with a focus on photonics and/or electronics.
Programming experience with Python, Matlab, or similar languages.
Experience using Lumerical's tools and/or other photonic simulation tools.
Excellent communication skills in written and spoken English.
Preferred Qualifications
Experience in component-level and circuit-level photonic designs.
Knowledge of electronic and/or photonic compact models, such as SPICE, Verilog, and others.
Experience in photonic IC design and tape-out using EDA tools (e.g., Cadence, Siemens EDA, KLayout).
Experience in ray tracing tools or circuit optimization tools.
Knowledge of the photonic Industry and ecosystem.
At Ansys, we know that changing the world takes vision, skill, and each other. We fuel new ideas, build relationships, and help each other realize our greatest potential in the knowledge that every day is an opportunity to observe, teach, inspire, and be inspired. Together as One Ansys, we are powering innovation that drives human advancement.
Our Commitments:
Amaze with innovative products and solutions
Make our customers incredibly successful
Act with integrity
Ensure employees thrive and shareholders prosper
Our Values:
Adaptability: Be open, welcome what's next
Courage: Be courageous, move forward passionately
Generosity: Be generous, share, listen, serve
Authenticity: Be you, make us stronger
Our Actions:
We commit to audacious goals
We work seamlessly as a team
We demonstrate mastery
We deliver outstanding results
Share this post via:
---