Facilities Technician – New College Graduate – $5,000 Sign on bonus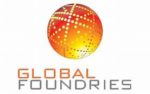 Website GlobalFoundries
About GlobalFoundries:
GlobalFoundries is a leading full-service semiconductor foundry providing a unique combination of design, development, and fabrication services to some of the world's most inspired technology companies. With a global manufacturing footprint spanning three continents, GlobalFoundries makes possible the technologies and systems that transform industries and give customers the power to shape their markets. For more information, visit www.gf.com.
Summary of Role:
GlobalFoundries is looking to hire recent graduates as Facilities Maintenance Technicians to provide technical support to operate, maintain and enhance various types building systems equipment utilized on a large multi-building site. Equipment includes heating, ventilation and air conditioning, chilled water, glycol chilled water, high-pressure compressed air, and related facilities equipment. Technician responsibilities include proper system operation, preventative and corrective maintenance tasks, line support to customers in manufacturing, and assistance with equipment installs / upgrade projects.
Technicians must be able to understand system design parameters, safety / environmental shutdown scenarios, and controls for each type of equipment.  Technicians must be able to coordinate system downtime requests and communicate effectively within the team and with Manufacturing.
Emphasis on safety, equipment reliability and environmental rules and regulations. Technicians must be able to work in a team environment with a focus on customer satisfaction.  Strong communication skills and schedule flexibility are important as weekend coverage will be required.
Sign-on Bonus: $5,000.00
Essential Responsibilities include:
Troubleshoot Mechanical, Electrical, or Control Systems
Mechanical System Assembly or Disassembly
Other Responsibilities:
Perform all activities in a safe and responsible manner and support all Environmental, Health, Safety & Security requirements and programs.
Required Qualifications:
2-year Technical Degree or Equivalent work experience
Experience – Relevant internship experience and technical aptitude
Travel:  0% travel required
Language Fluency:  English
Physical Capacity Demands:  Not Applicable
Preferred Qualifications:
Mechanical / Controls Programming
Journeyman or Master in electrical, plumbing, or similar field
Industrial / Commercial System experience
Share this post via:
---