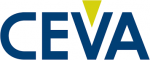 Website CEVA
We are hiring a talented Executive Assistant to join our team. The ideal candidate will be with exceptional communication skills and meticulous attention to details  &a proactive problem solver person. This person should have experience working in a similar role and environment, performing high-level administrative support to the CEO and other senior management staff. Given the dynamic nature of the executive landscape, the candidate is required to be flexible and consistent while maintaining the confidentiality of high-level systems, data and operations.
Objectives of this role
Support the CEO primarily and provide additional support to executive team members.
Being the "go-to" person for the CEO and management.
Manage communication with internal and external executives worldwide on various projects and tasks.
Schedules meetings on behalf of the CEO & executives, handling travel itineraries etc.
Analyzing documents, preparing reports & performs additional duties as assigned by executives.
Maintain and refine internal processes that support CEO & executives companywide, and coordinate internal and external resources to expedite workflows.
Taking care of guests and other relevant management stakeholders.
Responsibilities
Manage professional scheduling for CEO, including agendas, travel, phone calls, meetings, expenses, and other company logistics
Coordinate complex scheduling and calendar management, as well as content and flow of information to senior executives
Manage CEO / senior executives' travel logistics and activities, including accommodations, transportation, and meals
Provide administrative and office support
Maintain professionalism and strict confidentiality with all materials
Requirements
Minimum 5 years of experience in a similar administrative role in the global high-tech industry
Fluent in Hebrew and English – must
Strong organizational skills and ability to prioritize multiple tasks seamlessly with attention to detail and a proven ability to meet deadlines
Proficient in Microsoft Office (Outlook, Word, Excel, and PowerPoint), Adobe Acrobat, and social media web platforms
Very strong interpersonal skills and the ability to build relationships with key stakeholders
Ability to function well in a high-paced and at times stressful environment
Must be able to work independently and as a member of a team in a dynamic organization, Self-driven, hands-on, proactive approach Ability to maintain the confidentiality of information related to the company and its employees
Experience in overseeing budgets and expenses
Bachelor's degree
Work experience-
You will be working 5 days a week, 4 days: Monday-Thursday you will be working from the office and on Sundays, you can work from home.
The person will need to be flexible to schedule meetings with US personal during evening hours
Share this post via:
---