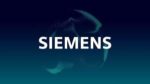 Website Siemens EDA
Job Description
Now's our time to inspire the future of healthcare together.

Siemens Healthineers is a leading global medical technology company with over 170 years of experience and 18,000 patents. More than 60,000 dedicated colleagues in over 70 countries are driven to shape the future of healthcare. We stand with our customers around the world to support them in delivering high quality care to their patients. An estimated 5 million patients across the globe benefit every day from our innovative technologies and services in the areas of diagnostic and therapeutic imaging, laboratory diagnostics and molecular medicine, as well as digital health and enterprise services. This is what truly matters to us.

Join our team now at Siemens Healthineers as an Executive Assistant to the Head of Operations at Ultrasound. The successful candidate must demonstrate excellent organizational, analytical as well as strong communication and administration skills. It is required to have strong teamwork skills, resourcefulness, and the ability to work effectively within a matrixed organization.  This position is based in Mountain View, CA or Issaquah, WA.

This is a role well suited to an ambitious professional, looking for the next step in their career. As an Executive Assistant, you will be responsible for:
You will primarily be responsible for supporting the Head of Operations, base out of Mountain View, CA or Issaquah, WA.
You will provide a high level of administrative support to the Operations Team located in Mountain View, CA and Issaquah, WA.
You will maintain confidentiality of all sensitive or proprietary information.
You will facilitate complex calendar management.
You will schedule complex travel arrangements with detailed itineraries for domestic and international travel.
You will process expense reports and purchase requisitions and follow up on payment of reimbursements/invoices as needed.
You will organize meetings, reserve conference rooms and equipment, and coordinate catering services.
You will plan, coordinate, and prepare leadership team meetings and other meetings (including virtual, remote), prepare an account of the meetings, and designate and follows up on assigned action items; partially participate in meetings and take minutes of meetings as well as documents action items.
You will assist the leadership team to ensure new team members have all required equipment and access to the appropriate systems.
You will answer, screen, and place phone calls, sort and prioritizes mail; monitors all information flow, including maintaining paper and electronic files, data entry and retrievable from electronic sources.
You will facilitate approvals and management of document flows.
You will maintain and order office supplies.
You will assist in the management of visitors.
You will coordinate and drive special projects and department activities as needed.
Required skills to have for the success of this role
Bachelor's degree or equivalent experience required.
Minimum of 8 + years of experience as an Executive Assistant supporting Senior Leaders.
Proficient Microsoft Office skills (Outlook, Word, Excel, MS Teams and Power Point), certification a plus.
Enjoys organization and support work; is driven by providing best in class support; has passion to achieve outstanding results; is aware of the importance of the role as an executive assistant and is excited about it.
Ability to thrive in a fast paced, changing environment with multiple priorities.
Highly organized and detail oriented with a focus on ensuring deadlines are accurately met.
Demonstrated ability to relate well to others; establishes and maintains effective relationships with internal and external stakeholders; easily gains trust and respect.
Good problem-solving skills, as well as the ability to make suggestions to improve efficiencies.
High level of confidentiality.
Ability to work independently.
The ability to work in the Mountain View, CA or Issaquah, WA office location.
At Siemens Healthineers, we value those who dedicate their energy and passion to a greater cause. Our people make us unique as an employer in the med-tech industry. What unites and motivates our global team is the inspiration of our common purpose: To innovate for healthcare, building on our remarkable legacy of pioneering ideas that translate into even better healthcare products and services. We recognize that taking ownership of our work allows both us and the company to grow. We offer you a flexible and dynamic environment and the space to move beyond your comfort zone to grow both personally and professionally.
Share this post via:
---