Exec Assist to NSKK President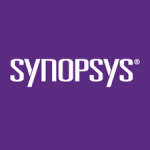 Website Synopsys
Job Description and Requirements
Role
Provide administrative support to the president.

Requires in-depth knowledge of company operations, policies and procedures.

Handle details of a sensitive and important nature.

Gather and prepare information for use in discussions and meetings with executives and outsiders.

Creating presentation materials for conferences.

Build confidential personal connections inside and outside the company. Analysis of data addresses a diverse range of problems that require evaluation of identifiable factors.

Uses judgment within generally defined practices and policies in selecting methods and techniques for obtaining solutions.

Must have professional qualifications or equivalent experience with senior management, internal or external, as well as with customers, vendors, visitors and other key figures.
Required conditions
A minimum of 3

 years relevant experience is 

usually required.

They generally possess specialized knowledge and are able to apply company policies and procedures to solve a variety of problems.

At a minimum, have a working knowledge of the work area and the ability to understand the tools, systems and procedures required to perform the job.

Can use judgment to take appropriate action.

You can check the accuracy and overall validity of the solution to the problem.

Build productive relationships inside and outside the company.

Contacts are primarily within the business unit, with occasional contact with the organization and external customers for day-to-day matters.

Business English skills required.
Share this post via:
---