Equipment Maintenance Technician – Cleans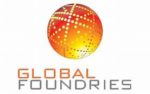 Website GlobalFoundries
GlobalFoundries is a leading full-service semiconductor foundry providing a unique combination of design, development, and fabrication services to some of the world's most inspired technology companies. With a global manufacturing footprint spanning three continents, GlobalFoundries makes possible the technologies and systems that transform industries and give customers the power to shape their markets. GlobalFoundries is owned by Mubadala Investment Company. For more information, visit www.gf.com.
Summary of Role:
Equipment/Maintenance Technicians sustain and run the fab floor with primary responsibility of resolving equipment and process issues. Technician positions are shift positions working a compressed week of 12-hour shifts.  Must be available to work EVENINGS (if needed). GlobalFoundries is a 24/7 manufacturing facility providing technician support across all shifts.
Essential Responsibilities Include:
Perform preventive maintenance activities on state of the art 300mm semiconductor equipment
React to error messages of factory systems and/or equipment
Review SPC (Statistical Process Control) charts for process quality and react to Out of Control conditions including defect troubleshooting
Perform visual inspections (quality check)
Recover from process and tool interruptions
Complete all required reporting and documentation
Understand and follow all health, safety and environmental procedures and requirements.
Strong team member, able to work well with a global team, train new team members as needed and other duties as assigned.
Actively participate in CIP (continuous improvement processes), learning and skills development.
Other Responsibilities:
Perform all activities in a safe and responsible manner and support all Environmental, Health, Safety & Security requirements and programs
Required Qualifications:
Education:  High School Diploma
Experience:  0-2 years of relevant experience
Physical Capacity Demands:
Able to perform shift work on a 12-hour shift schedule; including working in a cleanroom environment per semi-conductor industry and GlobalFoundries protocol/requirements
Able to wear all required clean room protective clothing and proper PPE (personal protective equipment) when required throughout a 12 hour shift. excluding breaks
Able to lift a minimum of 30 pounds on a periodic basis throughout the shift (preventive maintenance) and/or process issues
Able to perform work in a standing position for majority of a 12 hour shift (excluding breaks)
Preferred Qualifications:
Strong technical skills and knowledge of semiconductor processing and process equipment
Able to operate computer and system interface programs to ensure appropriate computing and analysis of production information
Able to follow detailed instructions and procedures to complete tasks and required documentation; demonstrate solid work performance in an environment requiring high level of attention to detail and timeliness
Strong team member, able to work well with a global team, train new team members as needed and other duties as assigned; able to handle multiple tasks simultaneously and prioritize activities
Proficiency with software applications: Microsoft Office, Google Suite
Working knowledge of Statistical Process Control methodologies & systems
Equipment or process maintenance experience in semi-conductor manufacturing
Familiarity with Lean processes & activities and Kaizen team
Share this post via:
---