EP R&D Junior Embedded Software Engineer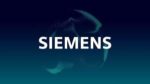 Website Siemens EDA
Here you will work with the R&D team to complete:
Clarify product requirements, assist system architects to define product-related interfaces and cooperate with hardware engineers to design software and hardware interfaces;

Responsible for product firmware design documents, code writing and optimization, firmware test plan definition, firmware cross-testing, bug fixes, and firmware version control, release, and changes;

Assist in resolving product quality issues and resolving issues in firmware.
We hope to find optimistic, positive and challenging partners with the following abilities:
Bachelor degree or above, major in computer, electronics, automation, communication or related;

Participated in embedded processor competitions, or self-taught its working principles, and can use peripheral interfaces proficiently;

Be familiar with the use of C language to write related software and have good documentation and version management habits;

Certain English listening, speaking, reading and writing skills.
We will give priority to having one of the following skills:
Zigbee, BLE, Thread and other related wireless application development experience;

Signal analysis and processing and algorithm implementation experience.
Working place: No. 2395 , Times Avenue, Jinshan Industrial Park, Shanghai 
we provide:
The qualification of high-tech enterprises to settle down, allowing you to have more guarantees for stable development in other countries;

Supplementary pension plan to plan ahead for your future life;

Fitness facilities and rich trade union activities, football clubs, table tennis competitions, treadmills, so that you can maintain physical and mental health after work;

Rich learning resources and online training courses to support your rapid personal growth and interest development;

Rental subsidy scheme to reduce the stress of living in a foreign country;

No 996, allowing you to enjoy work-life balance;

The company shuttle bus makes your commute to get off work more convenient (Wanti Museum, Minhang, Songjiang, Jiading, etc.).
Share this post via:
---