Enterprise Sales Executive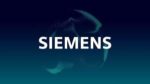 Website Siemens EDA
Job Description
During the current global health crisis, the priority for Siemens Digital Industries Software is the health and wellbeing of our entire community including current and future employees, which may add time to our hiring processes.  We appreciate your patience and invite you to visit our website to learn more about how Siemens is responding to the pandemic.  
Position Overview
Responsible for generating revenue through Strategic Named Accounts and/or key vertical markets using a strategic approach. Understands and sells solutions for high level business problems independently, incorporating all PLM product lines. Establishes and maintains customer relationship at the executive level.
Duties and Responsibilities
Value Selling
Independently applies advanced strategic value selling principles, concepts, and expertise to establish strategic direction for complex strategic initiatives.
Assists in formulating a long-term strategic vision for the customer and recommendations that positions Siemens Industry Software (SISW) products and services to advance the customer's strategic initiatives and delivers mutual value.
Generates value statements into opportunity specific value propositions, for future emerging customer needs and demonstrates measurable impact on customers' business performance.
Develops and executes a complete sales plans including competitive counter tactics to competitively differentiate SISW products/services and position SISW to best respond to customer's needs.
Secures strategic relationships to create competitive immunity for Siemens PLM.
Market and Industry Knowledge
Leverages comprehensive knowledge of the customer's industry, and market segment to define value, create a competitive advantage, and gain economic power for the customer.
Adapts comprehensive knowledge of the industry and market trends as they relate to the customer to position SISW as the provider of choice and trusted advisor.
Establishes the competitive playing field to reduce threats and establishes competitive immunity within the prospect's environment.
Resolves possible deal specific objections based on competitive knowledge.
Leverages SISW capabilities and effectively engages resources across the organization to bring strategic value to the customer.
Relationship Management & Business Methods
Leverages networks to create relationship as trusted advisor with the client.
Creates superior relationships with senior level executives and influences the long-term relationship with the client.
Identifies the political structure of the organization and develops effective political strategies to secure SPLM's position.
Leads company to company relationships to develop competitive immunity and increase account penetration.
Comprehends the customer's needs, identifies business trends and implications, and maps possible solutions to deliver value.
Establishes overall account plans and maintains a sales pipeline to achieve targets and quotas.
Manages complex negotiations with the prospect to ensure a win/win contract.
Identifies, assembles, and effectively utilizes individual's abilities to complete the team objective.
Devises creative deal structures using financial tools to develop competitive win/win offerings.
Establishes and maintains forecast accuracy for the account portfolio.
General
Meet agreed utilization targets and record hours and expenses in an accurate and timely manner.
Uphold the professional integrity of Siemens at all times.
Upholds and enforces Siemens compliance guidelines at all times.
Adhere to all Siemens Health and Safety policies.
Adhere to, and promote, all core internal and customer processes relating to the effective undertaking of the role.
Ensure that all communication channels within the business are adhered to.
Provide input, where appropriate to team meetings.
Undertake any business administration in line with job activity.
Undertake any other reasonable duties required by the company.
Required Knowledge/Skills, Education, and Experience
Minimum 7+ years of enterprise sales experience with strong track record of hunting and closing agreements.
Software or subject matter sales experience an asset.
Advanced computer skills: Microsoft Word, Excel, PowerPoint, CRM, WebEx, Zoom.
Ability to work independently as well as on a team in a collaborative environment.
Strong time management and pipeline management skills.
Consistent achievement of sales quotas.
Excellent written and verbal presentation skills.
Sales related courses advantageous.
Focused, resilient, excellent networking capabilities, ability to interact at senior leadership level
Excellent communicator, ability to influence and drive decisions
Commercially minded, ability to accelerate sales cycles
We are looking for a 'hunter' with proven ability to close
Strong interpersonal skills, ability to work effectively with diverse stakeholders at all levels
Ability to identify key stakeholders and decision makers and to establish long term relationships of trust, credibility and respect with them
 Must be a Permanent Resident or Canadian Citizen.
Organization: Digital Industries
Company: Siemens Industry Software ULC
Experience Level: Experienced Professional
Job Type: Full-time
Share this post via:
---