Enterprise Customer Success Manager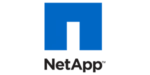 Website NetApp
We're forward-thinking technology people with heart. We make our own rules, drive our own opportunities, and try to approach every challenge with fresh eyes. Of course, we can't do it alone. We know when to ask for help, collaborate with others, and partner with smart people. We embrace diversity and openness because it's in our DNA. We push limits and reward great ideas. What is your great idea?
In a world full of generalists, NetApp is a specialist. We're focused on one thing, helping the world's leading organizations get the most out of their data. NetApp brings enterprise-grade data services into the cloud, and the simple flexibility of cloud into the data center. Our industry-leading solutions work across diverse customer environments and the world's biggest public clouds.
The NetApp CSM serves as a trusted advisor, deeply understanding their customer's business and desired outcomes, leading them to realize maximized value. The CSM drives retention and expansion with a focus on retaining recurring revenue, identifying add-on sales opportunities and developing customer advocacy. This will be achieved through proactive customer outreach informed by internal data, marketing campaigns and outbound calls into the customer base. This position will strategically guide customers through their journey and increase the adoption or utilization of NetApp's entire product and solutions portfolio.
Ensure customer success though process creation/refinement, effective product adoption, product quality remediation, development and management of get-well plans, executive communications
Grow NetApp's sales of products and services by assessing customers' needs and identifying opportunities that lead the customer to renew, expand and advocate
Proactively engage with customers using data insights to monitor adoption and/or utilization, guiding them to recognize greater value
Collaborate with Retention Specialist and Field Sales teams to design success plans with the goal of value delivery/realization
Responsible for the customer "owning-cycle" sales activities driving a customer success strategy with wider account team members (e.g., CEs, ATSs, etc.)
Own retention and expansion sales engagement in alignment with sales and channel, including tracking renewals and aligning on upsell strategy with a retention focus
Conduct outreach efforts to stay aware of evolving customer needs and educate stakeholders on NetApp's value proposition and best-in-class offering
Improve customer satisfaction and NetApp product adoption through information campaigns, pro-active check-ins and by helping coordinate support activities
Create relationship maps within accounts with plans to expand depth and quality of relationships
Soft skills for managing customer and internal relationships
Technical competency to understand customer use cases and needs, and to apply product capabilities to address them
Sales skills for driving customer retention with the ability to spot new business opportunities
Autonomous execution of pre-defined sales activity throughout the customer lifecycle
Confident in building relationships and recognizing opportunities to strengthen existing practices
Interacts and collaborates with cross functional teams on a global basis
Must have strong communication skills across all levels of executive management
Must have unrestricted right to work in the UK and reside in the country of application
Share this post via:
---