Eng Quality (New College Graduate)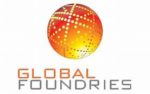 Website GlobalFoundries
About GlobalFoundries:
GlobalFoundries is a leading full-service semiconductor foundry providing a unique combination of design, development, and fabrication services to some of the world's most inspired technology companies. With a global manufacturing footprint spanning three continents, GlobalFoundries makes possible the technologies and systems that transform industries and give customers the power to shape their markets. For more information, visit www.gf.com.
Summary of Role:
Manufacturing of a modern day semiconductor is a revelation in modern chemistry, physical, & material science. GlobalFoundries requires a vast array of highly specialized materials to push the boundaries of what's possible and deliver highly specialized solutions to our customers. The supplier quality & materials engineering organization is the first line of defense for a modern semiconductor manufacturing facility and ensures that these highly specialized materials are sourced from industry leaders with a relentless focus on quality and a track record of flawless execution. Partner with material and equipment suppliers to prevent manufacturing process issues caused by raw materials and implement continuous improvement programs, to improve device performance, factory yield and overall material quality.
Essential Responsibilities Include:
Lead internal / cross-functional teams in problem solving / benchmarking / continual improvement programs. This shall include collaborating with suppliers on special projects or continuous improvement programs or DOE's.
Lead qualifications of material improvements and process changes from suppliers / subcontractors, ensuring no disruption to material supply
Support quality operational activities to ensure seamless delivery of high-quality materials to the site.
Proactively lead corrective/preventive action teams for timely resolution of issues pertaining to quality of product or services provided by suppliers / subcontractors.
Ensure on time follow-up on implementation of effective Corrective / Preventive actions or improvement plans identified through audit, performance rating, CAR
Drive & develop suppliers / subcontractors to provide consistent, good quality product & service through execution & continuous enhancement of the following activities / systems:

Supplier capability assessment & qualification process
Completed supplier quality system, process, and product audits
Supplier performance rating
Supplier business review
Review suppliers' SPC program & drive for continuous improvement

Continuously improve & maintain the effectiveness of quality systems to assure world class quality of production materials / subcontractor services and to manage & develop specific commodity suppliers / critical consumables subcontractors / calibration subcontractors to meet GlobalFoundries' quality goals & expectations.
Drive for compliance to Automotive requirement for key suppliers
Publish periodic performance measurement indices for supplier quality engineering to drive suppliers / contractors quality improvement activities
Operate in a flexible environment, and support other quality and reliability assurance functions.
Other Responsibilities:
Perform all activities in a safe and responsible manner and support all Environmental, Health, Safety & Security requirements and programs
Required Qualifications:
Bachelor's Degree in Chemical Engineering, Chemistry, Materials Science, or a related STEM program.
Requires travelling at minimum 5-10% annually, typically for supplier audits or visits.
Language Fluency-English (Written & Verbal)
Proficiency with MS office
Knowledge of some manufacturing techniques especially as is applies to chemicals & materials used in the manufacture semiconductors (high purity aqueous chemicals, photolithography materials, targets, CMP materials, high purity gases, etc)
Working knowledge of some analytical analysis techniques such as: gas/ liquid chromatography, ICP-MS, energy dispersive x-ray, SEM, optical liquid particle counters
Independent & resourceful, good leadership quality, able to challenge norms
Project management experience
Required Qualifications:
Master's Degree in Engineering or Related Discipline
Knowledge of IATF16949 or ISO 9001 quality systems
Audit experience & good knowledge of SPC
Advanced data analysis and reporting capabilities (SQL, Python, Java, Javascript, etc)
Experience with data analysis using a statistical analysis application  such as JMP or Minitab.
Wafer fabrication and/or foundry knowledge.
Tactful & discreet in handling confidential information
Strong problem solving skills along structured methods/practices
Share this post via:
---