Energy Performance Services, Account Executive (PUSH) – Remote/East Coast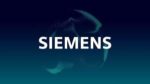 Here at Siemens, we take pride in enabling sustainable progress through technology. We do this through empowering customers by combining the real and digital worlds. Improving how we live, work, and move today and for the next generation! We know that the only way a business thrives is if our people are thriving. That's why we always put our people first. Our global, diverse team would be happy to support you and challenge you to grow in new ways. Who knows where our shared journey will take you?
Our Smart Buildings help to create efficient, safe, adaptable, and responsible environments. Our aim isn't just about improving buildings; it's about creating perfect places that improve people's lives.
The Energy Performance Services Account Executive manages and grows the EPS business in the [insert geographical location] area. Identify market needs, develop sales strategies to address customer objectives, and develop solutions to help clients improve their facilities, operations, and profitability.  Why is this so important?The EPS sales team works across multiple Siemens divisions and other local Siemens branch offices to position Siemens as a preferred solutions provider for demand- and supply-side energy programs, including building retrofit, performance contracting, and Distributed Energy Systems (DES) projects.
As an Energy Performance Services Account Executive, you will:
Maintain executive, C-level relationships within identified accounts, identify and qualify sales leads individually and with cross-divisional sales teams (develop sales funnel) and develop and implement sales strategies and customer-specific sales plans.

 

Manage sophisticated deals independently within established guidelines, consultatively assist customers in understanding their financial business goals, uncover challenges, and define long-term infrastructure solutions and thoroughly understand the wide-ranging challenges within your vertical market to develop a strategic approach to secure business.

 

Secure customer contracts and develop financing options to allow projects to move forward, work with operations, finance, legal, and other inside and outside resources to obtain customer commitment and ensure smooth sales-to-operations turnover prior to the start of construction.

 

Assist in customer billing and collections and ensure high customer satisfaction throughout the project lifecycle, work with Marketing to develop customer communications and outreach programs to promote Siemens projects and services and team-sell with other salespeople when appropriate and mutually beneficial.

 

Participate in civic and professional organizations, workshops, and seminars, keep current on market and business trends, and understand customer market drivers, business objectives, and operational challenges to develop customer-specific value propositions and account strategies.

 

Complete needs assessments, financial justifications, and related proposals and presentations, prepare sales activity reports, forecast reports, and expense tracking and travel up to 70% with 10% allocated for training.

 
You will make an impact with these qualifications:
Basic Qualifications: 
Bachelor's degree in Marketing or Business or a combination of education and experience will also be considered

 

8+ years of executive consultative selling experience providing complex solutions and/or financial transactions that underwrite construction (e.g., underwriting bonds)

 

Ability to plan, navigate, and negotiate sales processes

 

Strong understanding of customer business and drivers

 

Excellent verbal and written communication skills in English

 

Excellent organizational, presentation, and negotiation skills

 

Proficiency with Microsoft Office suite

 

Must be 18 years of age and possess a valid driver's license with limited violations 

 

Legally authorized to work in the United States on a continual and permanent basis without company sponsorship

This position supports a Siemens customer that requires all employees and vendors to be fully vaccinated against COVID-19 wherepermitted by applicable law and in accordance with an accommodation based on legally protected reasons
Preferred Qualifications:
Master's Degree

Proficiency with Salesforce CRM

Demonstrated involvement in any of the following is considered a plus:

 

Software, IoT, and networking experience

 

Expertise in the energy industry, specifically distributed energy sector

 

Relationship or history with local clients

 

Familiarity with energy-related financing programs

 

Familiarity with state and local utility provider regulations

 

Experience with engineering and/or Engineering, Procurement, and Construction (EPC) developers 

 
You'll benefit from:  
Siemens offers a variety of health and wellness benefits to our employees. Details regarding our benefits can be found here: 

https://www.benefitsquickstart.com/siemens/index.html

 

The pay range for this position is $78,500 – $134,700

. The actual wage offered may be lower or higher depending on budget and candidate experience, knowledge, skills, qualifications, and premium geographic location.

A 

no-cap commission

structure

 that allows you to grow your accounts as much as you want…the sky's the limit!

Extensive Siemens Smart Infrastructure Service and Product portfolios

 provide opportunities to expand your customer base.

 

Fast ramp-up time 

with our structured sales development program that provides you with a plan for quickly learning about Siemens products, processes, and people.

Work life blend 

and the flexibility to work from home when needed for a better balance to life.

 
Share this post via:
---