End-of-study internship structural calculations / simulation M/F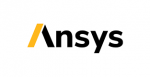 Website ANSYS
Summary / Role Purpose  
Join the Ansys Student Internship Program to apply your education to solve real world engineering problems, advance career skills and experience work at Ansys. The student intern will be part of the Ansys Customer Excellence team. He/she will use the Ansys engineering simulation products to model and simulate performance of engineered products in a variety of industries. The intern will get an opportunity to interact with Ansys global leaders. The internship will run for 6 months.
Key Duties and Responsibilities 
Create new simulation methodologies, troubleshoot problem set-ups, run simulation benchmarks, and update industry best practices pertaining to modeling and simulation of engineered products & processes
Update Ansys training course material
Create technical marketing content
Perform literature search to locate relevant publications using Ansys or competitive products, as well as experimental data
Write detailed technical reports and present results to Ansys teams
Network within the Ansys Customer Excellence team to learn various job functions such as presales support, post sales technical support, consulting services, etc.
Minimum Education/Certification Requirements and Experience 
For France:  
Currently enrolled in an Engineering Master's Degree program and in their final year of study
For ALL Students:  
Ready to work at the advertised location without requiring relocation assistance by Ansys
Motivated to learn. Strong problem solving, communication and time management skills
Demonstrated skills in writing, understanding, and presenting in fluent English
Basic knowledge of linear dynamics and Finite Element Modeling
Preferred Qualifications and Skills 
Knowledge of computer languages – C/C++, Python, Java
Knowledge of CAD packages such as SolidWorks, NX, Catia, etc.
Knowledge of Linux OS and general understanding of IT hardware and systems
Basic knowledge of ANSYS Mechanical APDL and / or ANSYS Workbench Mechanical
CULTURE AND VALUES
Culture and values are incredibly important to Ansys. They inform us of who we are, of how we act. Values aren't posters hanging on a wall or about trite or glib slogans. They aren't about rules and regulations. They can't just be handed down the organization. They are shared beliefs – guideposts that we all follow when we're facing a challenge or a decision. Our values tell us how we live our lives; how we approach our jobs. Our values are crucial for fostering a culture of winning for our company:
Customer focus
Results and Accountability
Innovation
Transparency and Integrity
Mastery
Inclusiveness
Sense of urgency
Collaboration and Teamwork
Share this post via:
---