Emulation Applications Engineer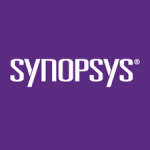 Job Description and Requirements
The System Design Group Product and Application Engineering (PAE) team is looking for a motivated and talented person to join our thriving team in Mountain View, CA.  As a member of PAE team, you will play an active role in product evaluation support, deployment of platforms and technology with key customers worldwide. The position is technically challenging and carries great responsibilities. In return, there is an excellent career growth path for those who excel in the fast moving and high rewarding environment.
The ideal candidate will thrive in a fast-moving setting, is hungry for knowledge and is motivated to grow and take on more responsibilities in the organization. The person will have the opportunity to learn multiple HW platforms and state of the art software tools, new hardware and software languages, and be exposed to the latest development in the industry.
Responsibilities and Duties:
Work closely with R&D, global Application Engineering teams and customers to shape next generation platforms, tool features, capabilities and applications in Synopsys' verification technologies.
The candidate will perform tasks such as analyzing requirements, developing emulation environments, running a multitude of EDA tools, and developing scripts for automation.
Perform root-cause-analysis, optimizing modeling logic, emulation testbenches and environment for improved tool performance.
The role will require knowledge of HDL specification languages, current verification methodologies, details on Zebu HW platforms, scripting to automate tasks that will help in validation and deployment of Synopsys ZeBu emulation environment systems and software.
This role will also involve creating technical collaterals/in-depth trainings and working closely with customers/field personnel during the evaluation, deployment and migration of ZeBu Emulators.
This role will also involve key input to product planning and development of newer generations of ZeBu Emulator
Key Qualifications:
EE graduate from reputed school. Post-graduates are preferred.
8+ years in a customer-facing role or related field.
Good emulation designs bring up skills.
Good analytical and debug skills (emulation waveform dump/debug/reconstruction).
Good knowledge of HW platforms (Palladium/Protium/Veloce/ZeBu/HAPS).
Good scripting skills (TCL/perl/python).
FPGA experience is highly desirable.
Great collaboration with customers and R&D teams.
Great oral and written communication skills.
Ability to work autonomously and under time pressure.
Share this post via:
---