Electrical & Mechanical Coordinator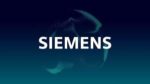 Website Siemens EDA
Job Description:
• To plan, direct & coordinate with both internal and external project stakeholders for Signalling system e.g. Engineering, Subcontractor, Civil, Customer, etc. on design and implementation on-site.
• To participate in the conceptual development on the assigned project and oversee the scheduling and implementation.
• To work with Construction/Installation Manager to manage project related tasks to achieve the project objectives on time and within the project budget by strictly enforcing quality, safety and customer satisfaction throughout the entire duration of the project.
• Provide regular site progress update status to Construction/Installation manager.
• Ensure compliance to company policies, approved procedures and requirements of the process and quality defined in the approved Installation Procedures, Method of Statements, Set to Work, etc.
• Ensure all installation checklists & Set to Work are progressively checked, duly signed, and filed for both internal & external audits.
• Conduct toolbox meeting on-site.
• Support, monitor and review overall installation and T & C timeline and preparation of recovery plan in event of activities delayed, if applicable.
• Conduct regular site progress meeting with subcontractors, monitor and supervise to ensure the subcontractors comply to the acceptance procedures. Checking on quality and quantity of work by subcontractors.
• To ensure that the subcontractor carry out work on-site in accordance or ahead of detailed program (CIP, TRIP, etc.) and completed works in timely manner.
• Resolve drawing discrepancies & technical difficulties with Drafting/BIM team.
• Coordinates between sub-contractors/vendors/internal departments and monitor site manpower / material / equipment demands to meet project schedules (BLP, CIP, TRIP, etc.).
• Liaise with the relevant parties on the submission (Installation Procedures, Installation Drawings, PMF, ELARD, etc.).
• Plan all works on site, including working schedules and installation methods including forecast equipment readiness, material delivery and estimated manpower require, etc.
• Strictly adherence to safety practices in the workplace at all times.
Requirement:
• Diploma or equivalent; or one to three years related experience and/or training; or equivalent combination of education and experience.
• Ability to communicate and write well
• Proficient in Microsoft Words and Excel
• Essential Competency
• Able to travel oversea for short duration at ad hoc basis
Share this post via:
---