Electri-Center Assembler, Level 1 (1st, 2nd, 3rd Shifts)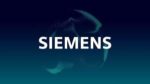 Here at Siemens, we take pride in enabling sustainable progress through technology. We do this through empowering customers by combining the real and digital worlds. Improving how we live, work, and move today and for the next generation! We know that the only way a business thrive is if our people are thriving. That's why we always put our people first. Our global, diverse team would be happy to support you and challenge you to grow in new ways. Who knows where our shared journey will take you?
This is a departmental support position that will directly support the execution of Kitting Processes within the Southaven Logistics Center in Southaven, MS. This role serves as Assembler for a specific work area and will be responsible for monitoring and maintaining key KPI's within work area including daily Operations Checklist, Safety Audit Checklist and Operational Output.
We are looking for an Electri-Center Assembler. This position will be based at our Southaven, MS (Memphis Distribution Center).
Responsibilities
Support Kitting Operations Supervisor with all operational activities
Responsible for driving a safety mindset within the operation
Responsible for individual operational output within assigned area
Interacts with leads, supervisor and area Manager.
Ability to work 8-10 hours in a fast-paced manufacturing environment.
Workdays: Monday – Friday
1st shift: 7:00am – 3:30pm
2nd shift: 3:00pm – 11:30pm
3rd shift: 11:00pm – 7:30am
Communication
Report to Kitting Operations Supervisor when additional support is needed within work area
Openly and actively communicate internally through the respective Department.
Perform communication daily regarding open issues regarding work in progress, defects, slotting activities, and ideas for improvements.
Actively provide feedback to Lead, Supervisors and Manager on all daily incidents, good and bad.
Productivity
Monitor your work performance, to develop sense of pride in your work and sense of urgency.
Actively provide feedback to leads, supervisors and managers on all daily incidents, good and bad.
Ability to lead personnel within work area and perform production activities at a high level
Be clear and concise on direction(s) given and follow-up.
You'll win us over by having the following qualifications:
Basic Qualifications:
High School Diploma or equivalent required.
Experience working in a high-volume distribution center or large retail operation.
Must be detail-oriented and able to multi-task in a fast-paced environment
Preferred Qualifications:
Knowledge of RF Scan and Warehouse Management Systems (WMS)
Average warehouse experience (i.e. Shipping, Receiving, Cycle counting)
1-2 years of direct operations experience.
At Least 6 months of operating automating packaging machine
Applicants must be legally authorized for employment in the United States without need for current or future employer-sponsored work authorization.
You'll benefit from:
Siemens offers a variety of health and wellness benefits to our employees. Details regarding our benefits can be found here: https://www.benefitsquickstart.com/siemens/index.html
The pay rate for this position is $15.50 an hour for 1st shift and $16.25 an hour ($15.50 + 0.75 shift differential) for 2nd and 3rd shifts. The actual wage offered may be lower or higher depending on budget and candidate experience, knowledge, skills, qualifications and premium geographic location.
Share this post via:
---