DoD SkillBridge Internship – Technical Field Support – Automation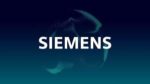 Desired Military Experience, Backgrounds and/or Aptitude:
Civil Engineering (HVAC & Electrician)
Mechanical/Electrical/Electronic/Computer Systems
Automation/Integration Technicians & Specialists
Nuclear Engineering/Power/Energy
Satellite/Radar Systems
Comm Techs
Fire Control Navaids
Submarine Electronics/Computer Techs
Avionics Systems & more!
About our Smart Buildings:
Because we spend 90% of our lives in buildings, they should be perfect places for all we do. Smart buildings enhance the experience. Interacting with people, systems, and ambient elements, they learn from experience and real-time input. Using intelligent control, security, and energy management systems, we help factories and offices better support the industries they house. We help schools, hospitals, data centers, and military bases have a great impact – all while increasing comfort, efficiency, resilience, and safety. Our Smart Buildings help to create efficient, safe, responsive, and responsible environments. Our aim isn't just about improving buildings; it's about creating perfect places that improve peoples' lives.
>>Lean more about Siemens Smart Buildings
Our Three Main Business Groups that you could be assigned to:
Building Automation:  HVAC Controls, Lighting Controls, and Mechanical/Electrical Services
Fire/Life Safety:  Fire Alarm, Mass/Emergency Communication, and Sprinkler/Suppression
Security: Integrated Surveillance and Access Controls
Technical Field Support Internship
There are three areas within our operations business that you may support during your internship.
1)    Client Service Management
As a SkillBridge Intern, you will help manage a portfolio of service agreements and will be responsible for the on-time delivery of scheduled services. You will ensure the financial performance of the project's service agreement portfolio, and work directly with the project customers to identify their needs and make prioritized technical recommendations for site improvements.
Responsibilities include but are not limited to:
Works with the customer to develop service delivery plans to ensure on-time delivery of the scope of services for all assigned service agreements.
Effectively coordinate with internal Siemens resources to define complete service agreement maintenance plans, master schedule of services and continued updated of customers installed base information.
Manage service agreement financial performance and customer satisfaction.
Support Siemens service strategy and collaborate effectively with sales to develop account strategies to drive Siemens Digital Services to achieve customer's business goals, leveraging all of Siemens' service and product portfolios.
Identify customer needs and makes prioritized technical recommendations for service agreements adds, T&M projects, and non-installed part sales.
Lead Quality Assurance activities and activities that will support the service agreement renewal process.
2)    Field Technician/Specialist
The Technician/Specialist is the face of Siemens, and your expertise and regular interaction with the customer will help them save energy, money, and create a more sustainable future for our environment. ​
Responsibilities include but are not limited to:
Meet with the customers (for Service) to diagnose their HVAC/Building Automation, Fire/Life Safety, or Integrated Security electronic control system malfunctions and use your expertise to maintain, repair, or (for Solutions) install new equipment; commissioning if needed​.
Consult with our internal engineering and management team for discrepancies in our drawings or as problems arise​.
Interface with the customers: complete the service work documentation, assist them with training instructions needed for future ease-of-use, and (most importantly) recommend system enhancements providing a value-added partner relationship​.
3)    Technical Project Management
When supporting our Project Management teams, you will coordinate and deliver multiple, simultaneous Building Automation, Fire/Life Safety, or Integrated Security projects of various complexities in commercial buildings. You will also strategically manage fiscal responsibility for all project facets, including project billing, job cost reporting, and overall customer satisfaction.
Responsibilities include but are not limited to:
Review and understand project contract, specifications, drawings, and project-specific documents to establish project intent.
Develop and maintain a project schedule and coordinate needs with the project team. Identify time-sensitive installation needs.
Manage the requisition of supplies and materials to complete projects.
Review plans and specifications and participate in project cost reviews.
Assist Operations Manager in the solicitation and contracting of subcontractors.
Conduct an orientation for project technicians and provide all necessary project documentation, including scope of work, drawings, applicable specifications, application-engineered drawings, project contacts, etc.
Track resources and project progress.
Document project events that impact the schedule, scope of work, and project efficiency.
Pursue project-specific change-order opportunities.
Coordinate and pursue project-specific billing, coordinate with Accounting team and Operations Manager.
Schedule project-specific commissioning resources and provide commissioning documentation.
Expedite the return of project-specific mark-ups for as-built development.
Complete project-specific close-out documentation.
Qualifications:
U.S. Military experience as an E4 or above (Navy, Air Force, Army, Marines, Coast Guard, Space Force, National Guard, Reserves)
High school diploma or state-recognized GED required; Associates or Bachelor's degree preferred
(Automation specific) Experience in demand side energy services or Certified Energy Manager preferred
(Fire specific) NICET Level 1 certification preferred
(Security specific) Physical Security Professional ASIS certification preferred
Excellent organizational and interpersonal skills
Familiarity or experience with engineering HVAC, Building Automation, Fire Alarm, or Security systems
Proficient in Microsoft Office and business software systems
Good verbal and written communication skills in English
Qualified applicants must be legally authorized for employment in the United States
Must be 21 years of age and possess a valid driver's license with limited violations
This position may support Siemens' customers who require all employees and vendors to be fully vaccinated against COVID-19 where permitted by applicable law and in accordance with an accommodation based on legally protected reasons. 
Share this post via:
---