DoD SkillBridge Internship – Customer Service Engineer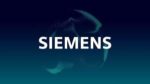 Website Siemens EDA
Job Description
This opportunity is unique to active-duty US Military Service members with formal approval to participate as a DoD SkillBridge Intern in collaboration with Vets2PM's authorized SkillBridge program. Please note that there are nationwide opportunities available after internship training is complete.
Do you want to join us in helping to fight the world's most threatening diseases and enabling access to care for more people around the world? At Siemens Healthineers, we pioneer breakthroughs in healthcare. For everyone. Everywhere.
We offer you a flexible and dynamic environment with opportunities to go beyond your comfort zone in order to grow personally and professionally. Sound interesting? Then come and join our global team as a SkillBridge Intern and train to become a Customer Service Engineer.
Our global team: We are a team of 66,000 highly dedicated employees across more than 70 countries passionately pushing the boundaries of what's possible in healthcare to help improve people's lives around the world. As a leader in the industry, we aspire to create better outcomes and experiences for patients no matter where they live or what health issues they are facing. Our portfolio, spanning from in-vitro and in-vivo diagnostics to image-guided therapy and innovative cancer care, is crucial for clinical decision-making and treatment pathways.
Our culture: We are part of an incredible community of scientists, clinicians, developers, researchers, professionals, and skilled specialists pushing the boundaries of what's possible, to improve people's lives around the world.  We embrace a culture of inclusivity in which the power and potential of every individual can be unleashed. We spark ideas that lead to positive impact and continued success. Check our Careers Site at https://www.siemens-healthineers.com/en-us/careers.
This is a role well suited to ambitious professionals looking for an entry level position in medical equipment field service, and an opportunity start their career with a global leader in medical technology! As a Customer Service Engineer, you will be responsible for:
Our Customer Service Engineer will perform service, preventative maintenance, and modifications on medical equipment at customer sites with minimal supervision.
You will establish and maintain proper business relationships with customers and peers, as well as performing necessary administrative duties accurately.
For the best support of our customers, you will work a schedule that accommodates their practice. We offer enhanced shifting incentives dependent on start time and workdays.
This position may suit you best if you are familiar with what is below, and would like to do develop your career with Healthineers:
Professional Development courses and team assignments
You will travel as needed to accompany and support customers during field rotations under the supervision of assigned mentors for up to six months
Technical education in assigned modalities or product lines
You have good PC skills (MS Office software like Word, PowerPoint, Excel and Outlook)
You will be working with our latest technology and therefore you are willing to learn about new software and hardware solutions
Willingness to travel and work schedule flexibility
You have very good presentation skills in the customer environment, and you show team orientation, communication skills and customer orientation
Four levels of progression within the Technician positions. The possibility of career progression is expansive!
Required skills to have for the success of this role:
Must be an active-duty military member that has command approval to participate in the SkillBridge Internship program. We can consider candidates that are within 6 months of their discharge/transition date out of the military.
Understanding of great customer service and communication skills – Required
Use remote support mixed reality tools when working with second level technical support – Required
Technical Degree or Equivalent Experience – Preferred
Knowledge/Education in testing, repairing, and maintaining medical equipment – Preferred
Electronics and computer/IT/Networking background – Preferred
Valid driver's license and good driving record – Required
Must be able to work both individually and in an established team setting – Required
Willingness to work different shifts and days of the week as business needs dictate, including willingness to work overtime – Required
Ability to travel and provide service in assigned geography – Required
Physical Requirements: Lifting 50lbs (floor to above waist/head), walking, ladder/stepstool climbing, bending, twisting, sitting work, squatting work, standing work, high-reach, fine grasping manipulation, good vision, and ability to work alone – Required
Click the following link to learn more about our competitive benefits package: https://www.benefitsatshs.com/index.html
At Siemens Healthineers, we value those who dedicate their energy and passion to a greater cause. Our people make us unique as an employer in the med-tech industry. What unites and motivates our global team is the inspiration of our common purpose:  To innovate for healthcare, building on our remarkable legacy of pioneering ideas that translate into even better healthcare products and services. We recognize that taking ownership of our work allows both us and the company to grow. We offer you a flexible and dynamic environment and the space to move beyond your comfort zone to grow both personally and professionally.
Beware of Job Scams
Please beware of potentially fraudulent job postings or suspicious recruiting activity by persons that are currently posing as Siemens Healthineers recruiters/employees. These scammers may attempt to collect your confidential personal or financial information. If you are concerned that an offer of employment with Siemens Healthineers might be a scam or that the recruiter is not legitimate, please verify by searching for the posting on the Siemens Healthineers Career Site.
If you want to join us in transforming the way healthcare is delivered, visit our career site at https://usa.healthcare.siemens.com/careers.
If you wish to find out more about the specific position before applying, please visit: https://usa.healthcare.siemens.com/about.
As an equal-opportunity employer we are happy to consider applications from individuals with disabilities.
Share this post via:
---