Documentation Manager @ Siemens Mobility Egypt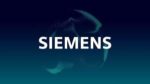 Website Siemens EDA
Job Description
Siemens Mobility (SMO) is the world's leading provider of mobility solutions that enable the efficient, safe, and environmentally friendly transport of people and goods – and help improve the quality of everyday life for millions of people on all continents. Motivated by innovation, we develop intelligent solutions for the growing digitalization of the transport sector. Our range of offerings includes rail vehicles, rail automation, road traffic management systems, rail electrification and services.

Today, we are recruiting for the Document Manager position to Join our Project Team in Egypt. This is an excellent career opportunity for professionals from Rail /Transportation Business looking to join a truly international team.

As a Documentation Manager you will be responsible for Electronic Document Management System (EDMS) ProjectWise for RI Mainline internal project level and in ACONEX on overall project level according to the relevant requirements, rules and guidelines as applied within the project organization. The project documentation manager is supported by and directs his / her team in project documentation management and fulfills his / her tasks in time and in budget with the necessary quality.

What are my responsibilities?
Leading an interdisciplinary and intercultural team of Documentation Controllers / Assistants
Ensure the proper application of common coding systems to all documentation and correspondence
Configures, administrates, and maintains the EDMS
Provides training and user support on the EDMS
Implements and maintains all measures necessary for IT-Security (Access control and user rights, integrity of documents, recovery of documents, storage and archiving of documents in paper and electronic form)
Establishes and maintain relevant procedures in accordance with the contract / customer / consultant / onshore and offshore project team (templates, review and release procedures, submission procedures, translation procedures, EDMS coding system) and ensures that these procedures will be followed and applied
Creates and controls the project document master list in order to determine the relevant deadline situation with respect to documentation (e.g., plan is on agreed course)
Coordinates the documents to be created with Project Manager (PM), sub-PM, other project members.
Submits documents to customer / other stakeholders and monitors and controls the document status within the relevant deadlines
Controls, monitors and reports on documentation issues (status and plan dates of documents)
Is responsible for archiving of documents in accordance with company rules
Coordinates any translation of documents
What do I need to qualify for this job?
Relevant degree in a technical discipline (e.g., engineering)
Technical and Commercial knowledge
Computer knowledge, document management software, Aconex, ProjectWise, MS Windows and MS Office applications, etc.
Minimum of 3 years professional experience as a Documentation Manager for the implementation of a similar large turnkey project (depending on size and complexity of project)
Previous experience of leading a group of document controllers desirable
Experience of preparing document submissions to meet contractual requirements
Knowledge of project management principles for project realization and execution
Fluent English, both written and spoken
Independent and structured approach to work
Excellent communication abilities combined with strong interpersonal skills
Must be able to work in a fast paced, multi-cultural environment
Flexible team player with attention to detail
High level of customer and quality orientation together with strong abilities in consulting and implementation
What else do I need to know?
Siemens is dedicated to quality, equality, and valuing diversity, and we welcome applications that reflect the diversity of the communities within which we work. People with disabilities will be preferred in case of equal qualification. Please find more information at www.siemens.com
How do I apply?
We are looking forward to receiving your on-line application. Please note: only complete application documents, including diplomas, certificates of employment or letter of recommendation respectively can be considered in the selection process. 
Share this post via:
---