Diversity & Inclusion Lead
Full Time
Applications have closed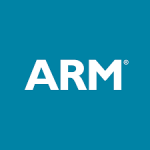 Website ARM
About the role:
We are looking for an experienced Diversity & Inclusion (D&I) practitioner to join our Community & Inclusion team and help us on our journey to make Arm a forward-thinking, inclusive place where our people love to work.
Arm has big ambitions, and a huge opportunity to help solve some of the world's most complex challenges. Building a diverse and inclusive place to work is essential for driving innovation and ensuring we have diverse minds to tackle these challenges. Over the past few years, we have made great strides with D&I at Arm. From providing tools and resources to increase our people's awareness of their unconscious biases and how to mitigate them, through to developing our affinity networks, building new partnerships and crafting awareness campaigns. But we know there is more to do.
You will have experience of developing and implementing D&I strategy, frameworks, tools and policies that have a measurable impact on business success, in a global organization. You will report into our Chief People Officer.
What will I be accountable for:

Working with Arm's D&I Steering Committee and Working Group, you will be responsible for defining and delivering our D&I strategy (using a data and insights informed approach)
This is a very hands-on role, and you will also deliver D&I projects and campaigns
Maintaining strong internal stakeholder relationships and engagement
Working closely with our affinity groups and helping to build our D&I champions network
Developing our external partnerships and ensuring they are delivering value for Arm
Being aware of relevant legislation and best practice
Leading all aspects of D&I budget
Measuring the impact of our D&I programme, with regular reporting
Acting as a champion externally and working with our employer brand specialist to communicate our vision
Job Requirements
What Skills, experience, and qualifications do I need:

You will have extensive experience of developing and leading D&I strategies in a global organization, plus experience of building external collaborative networks and partnerships.
Outstanding written and verbal communication skills
Strong project management, analysis and reporting skills, with the ability to deliver data and insights informed strategic approaches
Strong stakeholder management experience
Highly  organized and proactive
Great attention to detail
Ability to successful run several projects at once
Resilient, problem-solving approach
A creative problem solver, who can develop innovative approaches and run with them
What are the desired behaviours for this role?
At Arm, we are proud to have a set of behaviours that reflect our thoughtful culture and guide our decisions, defining how we work together to defy ordinary and shape extraordinary. These behaviours are assessed as part of the recruitment process:
The role will suit someone with previous experience of working in a fast paced, dynamic environment. This role requires someone with excellent communication, employee engagement and organisational skills.
Communications-experienced communicator with a good command of the English language and excellent interpersonal skills.
Partner focus – a commitment to quality service delivery for all partners (internal and external)
Collaboration and communication – ability to build good working relationships quickly which are based upon mutual trust, open communication and sharing of information.
Creativity and innovation – a passion for driving continuous improvement through spotting opportunities and seeking the views of others.
Impact and influence – listening to different perspectives, evaluating, persuading and carefully shaping work to deliver truly impactful results.
Deliver on your promises – a can-do attitude, with the flexibility to prioritise tasks and act with a thoughtful sense of urgency. A self-starter, who is organised, motivated and enjoys delivering actions to a high-standard.
Share this post via:
---