Diversity and Inclusion Lead
Full Time
Applications have closed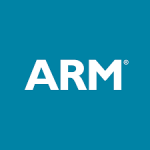 Website ARM
Job ID #: 18568
Job Category: Administrative
Employment Type: Experienced Professionals
Division: Administration
Department: People
Primary Country: UK
Primary Location: Cambridge
Job Description
We are looking for an experienced Diversity & Inclusion (D&I) practitioner to join our Community & Inclusion team and help us on our journey to make Arm a forward-thinking, inclusive place where our people love to work.
Arm has big ambitions, and a huge opportunity to help solve some of the world's most complex challenges. Building a diverse and inclusive place to work is essential for driving innovation and ensuring we have diverse minds to tackle these challenges. Over the past few years, we have made great strides with D&I at Arm. From providing tools and resources to increase our people's awareness of their unconscious biases and how to mitigate them, through to developing our affinity networks, building new partnerships and crafting awareness campaigns. But we know there is more to do.
You will have experience of developing and implementing D&I strategy, frameworks, tools and policies that have a measurable impact on business success, in a global organization.
Reporting into the Senior Director of Communications, Community and Inclusion (CC&I), you will be part of a wider team of comms, events and employer brand specialists that focus on connecting our people to Arm and each other. As part of this role you will also have overall responsibility for Team Arm, our employee community engagement programme.
Responsibilities
Working with the Senior Director of CC&I and Arm's D&I Steering Committee, you will be responsible for defining and delivering our D&I strategy (using a data and insights informed approach)
This is a very hands-on role, and you will also deliver D&I projects and campaigns
Maintaining strong internal stakeholder relationships and engagement
Working closely with our affinity groups and helping to build our D&I champions network
Developing our external partnerships and ensuring they are delivering value for Arm
Being aware of relevant legislation and best practice
Leading all aspects of D&I budget
Measuring the impact of our D&I programme, with regular reporting
Acting as a champion externally and working with our employer brand specialist to communicate our vision
Overall responsibility for Team Arm, our employee community engagement programme
Job Requirements
You will have extensive experience of developing and leading D&I strategies in a global organization, and of delivering internal community engagement programmes that drive positive change. You will also have experience of building external collaborative networks and partnerships.
Outstanding written and verbal communication skills
Strong project management, analysis and reporting skills, with the ability to deliver data and insights informed strategic approaches
Strong stakeholder management experience
Highly organized and proactive
Great attention to detail
Ability to successful run several projects at once
Resilient, problem-solving approach
A creative problem solver, who can develop innovative approaches and run with them
Share this post via:
---