Director Program Management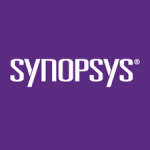 Job Description and Requirements
Director – Program Management: Office of PMO
This is not a typical project / program manager position. Ideal candidate will have a combination of skills around:
Go To Market business operations (i.e. Processes streamlining related to Sales / Marketing Operations function or in general Enterprise processes related to Quote to Cash)
Program Management – i.e. Champion and drive multiple projects in support of Go To Market business operations.
A business consulting mindset: Hence a person who has worked with business consulting companies as a process consultant / architect / delivery lead / program manager.
Seasoned manager / leader – developed and led resources.
Broad-based description as follows:
Establish and Drive Program Office for Go-To-Market function and Sales Operations
Partner with business stakeholders in scoping and outlining best practices / process to support critical business operations.
Supervise consultants, analysts and implementation partners to ensure alignment and success.
Program Management support for ongoing projects.
Develop operational metrics / KPIs to track project progress and performance.
Coordinate and drive cross-functional alignment (Business / Operations / IT / External Vendors)
Define program / project management standards, processes and methodologies.
Develop resource plans for support of ongoing and new initiatives.
Maintain effective communication with all partnering functions and management to ensure program success.
Lead by example and have a deep commitment to the organizational goals.
Drive resolution of cross-functional issues impacting all project(s)
Required Knowledge, Skills, and Abilities (KSA's):
Excellent Program Management Skills as part of Sales Operations function
Good understanding of the best practices around Lead to Cash Process / Systems
Must have proven expertise in developing and driving programs in the area of Marketing Automation, Sales Process Automation, Systems Automation, CRM Automation to name a few.
Highly organized and detail oriented with excellent problem solving and communication skills
Proven ability to supervise and drive multiple projects / assignments.
Proven ability to resolve a wide range of operational issues.
Excellent creative problem-solving abilities, coupled with a desire to take on responsibility.
Salesforce, Cloud Operations, and related Business Applications is a must.
Preferred KSA's:
Prior Program Management Experience in Business Operations and Sales Function.
Experience/Education/Certification:
Minimum of 18 years of progressive working experience in Project and Program Management
Experience in supervising and driving complex and enterprise-wide initiatives.
Experience in driving Systems Implementation Projects; preferably in Sales Operations function focused on enabling Lead to Cash Process
Minimum Bachelor's / Master's degree in business, or Information Sciences (IT)
Share this post via:
---