Director, North American Sales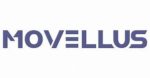 Website Movellus
It's not very often the opportunity comes along to impact the world's most significant AI and SOC projects, but that is exactly what Movellus is doing.  We are looking for a Sales Director  who will partner with customers to grow the customer success stories in our key markets. These markets include a variety of Data Center applications, Edge AI, Networking, Automotive..
Your role will be to build an effective, high-performance sales team delivering top-line growth. As a part of the Sales leadership, you must be highly energized and have a proven track record in Semiconductor IP, EDA, or Design Services. Also, a demonstrated experience selling to "Tier 1" companies and finding the next Google or Tesla.
Preferred Experience:
Must be comfortable in a technical setting and understand DataCenter, Automotive, and Edge AI markets and a working knowledge of semiconductor IP,  EDA tools, ASIC, Soc Design services, and the semiconductor manufacturing eco-system.
Proven track record of recruiting, training, and enabling highly motivated sales teams that deliver outstanding results.
Must have the ability to develop the strategy for tier1 semiconductor accounts and manage a sales team in the execution of the strategy
Must have the ability to call "high" (Executive and Engineering Management) and help drive multi-million dollar, complex sales campaigns with multiple decision makers and influencers across the customer organization.
Requires a deep understanding of electronics systems and IC design processes relevant to the customer ecosystem.
Must possess the ability to foster and grow customer relationships throughout all levels of the customer organization to better connect our solutions with the customer's problems/business challenges and ensure alignment for long-term success.
A proven track-record demonstrating ability to identify and understand customer pain points and the ability to communicate this to a broad range of technical and non-technical persons.
Knowledge and demonstration of the ability to manage the complete sales process, strong communication skills, and the ability to interact with engineering, marketing, and financial teams.
A track record of successfully managing multiple priorities, working with, and managing cross-functional teams, driving results as evidenced by overachievement of sales goals
Required Skills & Knowledge:
5-10 years of sales experience
 Proven track record of exceeding sales revenue targets
Ability to recruit, train and groom highly productive sales teams
 Proven ability to manage complex sales cycles
 Proven ability to sell multiyear enterprise licensing agreements
 Proven track record selling six-or-seven figure deals
 Proven ability to build and maintain relationships with executive decision-makers
 Excellent critical thinking, analytical and problem-solving skills
 Excellent communications and presentations skills
An engineering background is required.
Must be eligible to work in the US.
What are the desired behaviors for Movellus team members? At Movellus, we are proud to have a set of behaviors that reflect our unique culture and guide our decisions, defining how we work together to defy the ordinary and shape the extraordinary. These behaviors are assessed as part of the recruitment process: Passion, openness, perseverance, and curiosity. We believe every person in the company should have a passion for what we do and what they do.  With a drive to innovate and improve efficiency, we encourage curiosity. With open collaboration, we are all learning and can learn from each other. Respect for each other, our partners, and our customers.
To apply, please complete the form below, or forward your resume directly to: careers@movellus.com
Share this post via:
---