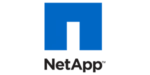 Website NetApp
About NetApp
We're forward-thinking technology people with heart. We make our own rules, drive our own opportunities, and try to approach every challenge with fresh eyes. Of course, we can't do it alone. We know when to ask for help, collaborate with others, and partner with smart people. We embrace diversity and openness because it's in our DNA. We push limits and reward great ideas. What is your great idea?
Job Summary
This role will direct the organization that develops and supports all the tools and environments necessary to allow the business to report and analyze critical business functions including master data systems.
The role must build strong business alignment with internal customers and provide and them with platforms and technology to easily access information and analytics.
This role will manage the client engagement, solution design and technology recommendations of all the data and processes necessary to support operational reporting/analytics and master data; simplify and advance the current reporting platform; provide master data capabilities; continuously identify processes to automate/eliminate by applying business process improvements wherever possible.
This role will work very closely with the India delivery team to ensure the timelines, ROM (Rough Order of Magnitude), execution and quality meets the needs of the stakeholders.
Provide the leadership to move our platforms and processes to the next generation of cloud capabilities with an agile mindset.
Essential Functions
Manages day-to-day functions of enterprise business reporting organization
Provides senior leadership team with adequate information to make decisions (both strategic & tactical) related to EBA's operations, capabilities, and roadmap
Performs in depth analysis of current trends to enable organizations to diagnose and respond to changing competitive landscape
Proactively engages stakeholders and shares key metrics, health of the systems, demand backlogs, project status etc. on a regular basis
Proactively evaluates technology and benchmarks to discern trends and areas of opportunities
Interprets, creates final recommendations, and presents the results to key stakeholders
Develops and directs the implementation of strategies to improve data processing efficiencies
Engages the India delivery team for the execution of projects based on technology roadmap, technology decision matrix and end user experience in support of internal global business partners
Identifies and manages outside vendor relationships, where appropriate
Manages the overall planning, development, and implementation of reporting and analytics programs, products, and services
Collaborates closely with other IT functional groups to ensure alignment of reporting and master data needs
Proactively manages the professional development of the team
Job Requirements
 Proven leadership experience as IT director or similar role
Proven experience in the data and analytics domain including awareness and/or experience of technology trend
Proven experience in transforming data and affecting business processes to support data governance and integrity
Demonstrate ability to influence business leadership
Experience managing a large geographically diverse workforce and partners
Experience in analysis, implementation, and evaluation of IT systems
Sound understanding of computer systems (hardware/software), networks etc.
Experience in managing large budgets and tight schedules
Proven ability to deliver large/complex projects
Proven ability to direct technological change
Experience with agile methodologies in large teams
Experience with DataOps/DevOps is a plus
Experience with Cloud Analytics platforms (e.g., Snowflake) & migrations to the Cloud are a plus
Excellent organizational and leadership skills
Excellent communication skills
Excellent business acumen
Education
 A minimum of 10+ years of experience managing large technology teams.
BSc in computer science, engineering, or relevant field; MSc/MBA will be a plus.
Previous technical experience in IT infrastructure or application technology domain.
Varied work experience as a consultant at a large system integrator will be a plus (EY, PWC, Accenture).
Share this post via:
---