Design Rule Checking Intern (Spring/Summer 2023)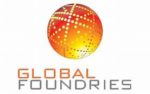 Website GlobalFoundries
About GlobalFoundries
GlobalFoundries (GF) is a leading full-service semiconductor foundry providing a unique combination of design, development, and fabrication services to some of the world's most inspired technology companies. With a global manufacturing footprint spanning three continents, GF makes possible the technologies and systems that transform industries and give customers the power to shape their markets. For more information, visit www.gf.com.
Internship Program Overview:
Our Interns & Co-ops are our entry-level talent pipeline for GF across the globe. Our goal is to provide students with a meaningful work experience that will equip them with the skills to embark on a career in the fast-paced and growing semiconductor industry after graduation. As an intern at GF, you'll experience one-on-one mentorship, work assignments that prioritize your growth and potential, professional development opportunities, and the chance to network with executives.
Summary of role:
We are sustaining a trainee program with primary purpose to introduce young talented individuals to modern EDA tools and technologies and prepare them to work as CAD engineers in the field of micro and nano-electronics.
Required Qualifications
Education – Actively pursuing a Bachelor's or Master's degree in Electrical Engineering, Physics, Computer Science, Telecommunications or equivalent.

Language Fluency – English (Written & Verbal)
Ability to work at least 20 hours per week during the internship
Good knowledge of electronic devices and semiconductor theory
Some programming language background (i.e. C/C++, Perl, TCL)
Preferred Qualifications
Prior related internship or co-op experience

Project management skills, i.e. the ability to innovate and execute on solutions that matter; the ability to navigate ambiguity.
Strong written and verbal communication skills
Strong planning & organizational skills
Previous experience with CAD systems (Cadence IC, Cadence OrCAD, Protel or similar) is a plus;
Previous experience with circuit simulators (PSpice or similar) or mathematical software (Matlab, Mathematica) is also a plus.
We offer
20 h/week aligned with university schedule
Monthly Scholarship
1 – 1.5 years duration
Share this post via:
---