DDR PHY Logic Design Engineer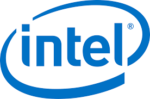 Intel
The Mixed Signal IP Solutions Group (MIG) within the IP Engineering Group is looking for a Logic Design Engineer. You will work on high-speed digital design and is targeted towards low power optimized implementations of high speed IPs.
Responsibilities of the role include, although not limited to:
Implementing RTL in System Verilog, validating the design, synthesizing the design and closing timing.
You will also have an opportunity to work on high-level understanding of the architecture through to the details of timing.
You will contribute to specifications at multiple levels, including the HAS and MAS (microarchitecture spec).
Balance design trade-offs with modularity, scalability, DFX requirements, power, area, and performance.
In addition to the qualifications listed below the ideal candidate will also have:
Excellent analytical and problem-solving skills.
Solid verbal/written communication skills.
Effective team player with continuous learning mindset.
Willingness to balance multiple tasks.
Willingness to work in a fast-paced environment and have as much fun and growth as possible in the process.
Willingness to work with cross-functional teams analytic and debugging skills.
Qualifications
Minimum qualifications are required to be initially considered for this position. Preferred qualifications are in addition to the minimum requirements and are considered a plus factor in identifying top candidates.
Minimum Qualifications:
Candidate must have a Bachelor's degree in Electrical/Computer Engineering with 4+ years of industry experience.
-OR-
Master's degree in Electrical/Computer Engineering with 3+ years of industry experience with:
RTL development in System Verilog.
Microarchitectural spec development of new features/functionality, including trade-offs and documentation.
Low power design with multiple power domains.
Preferred Qualifications:
Experience in:
Simulation and debug, using VCS/Verdi/QuestaSim.
DDR/LPDDR technologies.
Synthesis and Speedpath debug, including false path and multi-cycle path analysis and power, area, and performance trade-offs.
Analog design concerns and driving to an optimal solution between analog and digital designs.
Debugging mixed signal validation.
Post-silicon debug.
Development of schedules/timelines for design development.
Apply for job
To view the job application please visit jobs.intel.com.
Share this post via:
---