Data Privacy Analyst II – Remote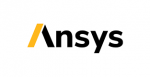 As a Data Privacy Analyst at Ansys, you will play a critical role in implementing and performing data compliance practices. You will collaborate with cross-functional teams that include Legal, IT, Cyber, HR and business operations. You will be exposed to many different technologies and must quickly learn and analyze new information to properly identify data compliance risks as part of technology implementations. The analyst should have a basic understanding of concepts such as software development lifecycle, agile methodologies, and process modeling. An ideal analyst will be an effective project coordinator that possesses an ability to manage and organize multiple projects simultaneously with strict deadlines and be a strong relationship-builder and communicator. This is an excellent opportunity for candidates who thrive in a fast-paced, collaborative environment and are interested in being challenged.
Your primary responsibilities will include:  
Conducting day-to-day data privacy, data compliance, and data retention activities, including (i) performing Privacy Impact Assessments (PIAs) and Transfer Impact Assessments (TIAs); (ii) supporting the Ansys global data retention program; (iii) executing and supporting the Data Subject Access Request (DSAR) process; (iv) supporting the day-to-day implementation of the programs; and (v) having an overall integral role in executing general program roadmap initiatives.
Learning to act as OneTrust system administrator including adding system users, ensuring the system functions properly, configuring the system and creating surveys with logic and risks.
Supporting the internal team to further the completion of assessments, reviews and ensures processes are executed and questions are addressed within a defined cadence.
Providing program and project support, including the development and maintenance of program(s) metrics, reporting, and SharePoint sites.
Partnering with the business teams to further implement data privacy, data retention, and data compliance standards.
Assisting in the design, testing, implementation, enforcement and monitoring of data compliance standards and controls.
Collecting, understanding, and communicating business teams' applicable requirements to management to create informed action plans.
Engaging with cross-functional, global stakeholders to embrace and champion an enterprise-wide culture, where data is deemed an enterprise asset and data compliance is seamlessly incorporated into Ansys systems.
Demonstrating the ability to interpret internally provided guidance to recommend best-practices to ensure data compliancy in products and systems.
Possessing and maintaining subject matter expertise of global and local privacy and retention matters such as, GDPR, CCPA, PIPL, etc., and assists in enterprise-wide educational efforts.
Minimum Education/Certification Requirements and Experience 
Bachelor's degree
2+ years of related experience in data privacy, records management, data governance, cyber security, data compliance, or related fields; preferably on a global scale
Demonstrates both collaborative skills and ability to work well within a team, while completing tasks and projects autonomously
Ability to self-organize, prioritize, and identify new work
Strong analytical, interpersonal, problem-solving, organizational and presentations skills
Strong verbal and written communication skills
Ability to work in a fast-paced, developing, and deadline-oriented
Preferred Qualifications and Skills 
1+ year of OneTrust system administration and survey building experience
Project management experience
Privacy Professional Certification (International Association of Privacy Professionals)
Professional Records Management Certification (institute of Certified Records Managers)
Share this post via:
---