Customer service professional – Expert house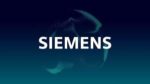 Website Siemens EDA
Job Description
This position is responsible to provide field service support to customers in Gurgaon & surrounding areas in the north part of India. Position is responsible for supporting the factory automation products like PLC, SCADA, HMI, and networking products. Additional knowledge on Drives & Retrofit selection would be preferred.
Candidate is also responsible for generating leads for the service business like field service, Retrofit of old system, maintenance contracts, Digital services. These leads need to be passed on to the concern Service sales specialist.
Qualification – BE/Diploma in Electrical /Instrument/Electronic with approx. 8-10 years of hands on experience in the factory automation products like PLC, HMI, SCADA etc. Working experience on Siemens PLC/HMI/Simatic manager will be preferred Should be ready for extensive travelling almost 15 days in a month.
Need to have commissioning / field service experience.
Share this post via:
---