Customer Service Engineer Diagnostic Imaging (Cartagena) (f/m/d)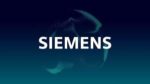 Website Siemens EDA
Job Description
Do you want to help create the future of health care? Siemens Healthineers is a place for people who dedicate their energy and passion to this important cause. We reflect our pioneering spirit combined with our long history of engineering in the ever-evolving healthcare industry.
We offer you a flexible and dynamic environment where you will have your space to grow personally and professionally. Sounds interesting?
Then join our team as 
a Customer Service Engineer (CSE) for Diagnostic Imaging equipment!
At Siemens Healthineers for Diagnostic Imaging equipment, we are looking for a Customer Service Engineer (CSE) for medical Diagnostic Imaging equipment (Radiology, Nuclear Medicine and Magnetic Resonance Equipment), reporting to the Project Manager / Area Service Manager, to execute all assigned maintenance activities in the Cartagena-Mar Menor project.
 After-sales technical service: resolution of corrective incidents, equipment installations, preventive maintenance, system modifications under the manufacturer's technical parameters in order to guarantee customer satisfaction standards and KPIs. 
The work center will be located in Cartagena
 .
Other main tasks within the function:
Carry out installations, deliveries to clients, maintenance, repairs, updates of products in their area of ​​expertise and assistance with other products, under supervision in accordance with quality standards defined by the Headquarters.

Communication with the CCC (Customer Call Center), follow the instructions and notices, assigning, executing the Service process, ensuring the optimal quality of customer service.

Escalate those unresolved incidents, following the defined process, informing the CCC and reporting to the Project Manager / Area Service Manager. In the same way, it reports claims via Customer Complaint.

Ensure the proper use of equipment, tools and materials available and report their use through the process and service report.

Comply with national safety regulations and instructions and Siemens Healthineers operating guidelines.

Maintain the highest customer satisfaction, in particular within the framework of Siemens Healthineers, Customer Service.

All responsibilities and work must be carried out with cost-efficiency optimization criteria, taking into account the profitability of Customer Service and the parameters of the CS business (acceptance via budgets, offers, maintenance contracts, etc.) in accordance with the Project / Area Manager ServiceManager.

Effective communication in Client, teamwork, achievement of service KPI's.
What requirements are needed?
• Technical engineering or higher, electronic specialty or similar, degree in Physics.
• Valuable: IT knowledge of computer networks.
• Experience in a technical environment in a hospital setting.
• Knowledge in Electromedicine, Radiology, Nuclear Medicine (PET/SPECT) and Magnetic Resonance.
• Availability to travel.
• Technical coverage for the Cartagena-Mar Menor project, with specific support for the South Area (including Ceuta and Melilla) based in Seville.
• Have a driving license.
• English B2 (European Framework of Reference).
Share this post via:
---