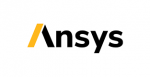 Website ANSYS
Ansys is the global leader in engineering simulation, helping the world's most innovative companies deliver radically better products to their customers. By offering the best and broadest portfolio of engineering simulation software, Ansys helps companies solve the most complex design challenges and engineer products limited only by imagination.
Join the Ansys Customer Excellence team to partner with our customers to engineer what's ahead, solve their real-world engineering problems, deploy Ansys software and solutions in their design workflows, and grow Ansys' business. The Program Manager leads the scoping and planning of key programs and successfully executes the program against established commitments. Serves as the central focal point of contact, and coordinates and manages internal and external communication of cross-functional teams across all levels of ANSYS and customer management. Provides the central collaboration point between Customer, Account Management and Services Delivery
Key Duties and Responsibilities
• Guide complex Services engagements to successful outcomes using Program Management experience, planning and negotiation skills, subject matter expertise and industry knowledge
• Facilitate the definition of project scope, goal, requirements and deliverables
• Define project tasks and resource requirements
• Develop and manage Program level initiatives and coordinate project plans
• Establish self as a trusted advisor to multiple customers; understand their key business initiatives, product design needs and engineering design workflows
• Manage and track project resource allocations, timelines, and deliverables across multiple interconnected workstreams
• Identify and manage project risk, escalate and interact with ANSYS and customer management of or status and issue resolution
• Provide guidance and oversight on customers advanced technical solution project planning
• Work independently within multi-disciplinary teams
• Participate on development of PMO Standards and Processes
• Mentor junior Program Managers and Project Managers
• Organize and manage multiple projects which are complex in nature
Minimum Education/Certification Requirements and Experience
• Bachelor's degree or master's degree in engineering and/or business or related field
• Required minimum years of professional experience in an engineering software environment: BS+10, MS+8, or PhD+6
• Experience working in engineering / product development environment
• Experience working with deployment of Production Enterprise systems in complex matrixed customer environments (PLM, SPDM, ERP, CRM applications)
• Proven experience in program management or complex project management with multiple workstreams
• Proven stakeholder management skills.
• Strong interpersonal and communication skills, with the ability to lead status presentations to customers, fluent in writing and speaking English
• Strong organizational and time management skills, possesses a sense of urgency
• Projects a professional image and demonstrates business acumen, driven to succeed
• Strong leadership and mentoring skills
• Competency in Microsoft applications including Word, Excel, and Outlook.
• Ability to travel domestically up to 25% of time
Preferred Qualifications and Skills
• Preferred education and years of professional experience in an engineering software environment: BS+12, MS+10, or PhD+7
• 10 years of experience in Program Management with an enterprise software and technology deployment focus
• Demonstrated use of relevant Ansys software or knowledge of other commercial CAE, CAD, EDA, PLM software packages
• Experience with both Waterfall and Agile Project Management methodologies
• Ability to interact effectively with customers senior business managers
• Additional preferred requirements for the specific position being advertised
Share this post via:
---