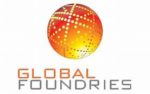 Website GlobalFoundries
Build trusted customer partnerships by brokering optimal solutions between the Company and its customers.
Typically performs one or more of the following in capacity of either an individual contributor (as directed and/or independently), or as a manager:
• Performs as technical conduit for Customer Programs from MPWs to Customer Prototyping to Product EOL
• Act as primary Engineering channel ensuring crisp & clear communication.
• Operates without bias and provide checks and balance between the Customer and Fab
– Interfaces with Process Integration, Supply Chain and Production Control to schedule and plan New Product Introduction
• Interfaces with broader Sales Organization including Account Managers (AM), Application Engineering (AE) and Customers to enable program success
• Achieves revenue goals and derive customer satisfaction.
• Perform all activities in a safe and responsible manner and support all Environmental, Health, Safety & Security requirements and programs
• Work and collaborate on other projects and/or assignments as needed
See description for career level for general proficiency levels pertaining to Job Complexity, Accountability, Relationship Focus, and Knowledge, Skills & Abilities. These proficiency levels apply to all career levels. Some requirements may vary locally.
About GlobalFoundries:
GlobalFoundries is a leading full-service semiconductor foundry providing a unique combination of design, development, and fabrication services to some of the world's most inspired technology companies. With a global manufacturing footprint spanning three continents, GlobalFoundries makes possible the technologies and systems that transform industries and give customers the power to shape their markets. For more information, visit www.gf.com.
Job Complexity:
Shows mastery of a technical discipline and is recognized within the company as a senior member of a technical team.
Initiative and creativity result in high degree of innovation while showing the capacity to solve major problems of an advanced complexity within his/her area of expertise.
Solves complex, novel and non-recurring problems.
Contributing inventor on a few patents.
Contributing author on conference or journal publications.
Accountability:
Works on and leads medium to large projects and assignments.
Coaches and mentors less experienced staff, influences others as a technical leader.
Regularly provides specialized technical guidance to others in work area.
Participates in and/or leads cross-functional teams across sites.
Relationship Focus
Limited and supervised contact at engineering and logistical level.
Serves as a member of the conference committees.
Actively participates in external programs.
Initiates projects with suppliers.
Attends and participates in consortia technical reviews.
Other Responsibilities:
Perform all activities in a safe and responsible manner and support all Environmental, Health, Safety & Security requirements and programs.
Required Qualifications:
Increased knowledge plus broader technical knowledge that facilitates more integrative thinking.
Requires a technical (University) degree. (Exceptions approved by local HR).
BS + 6-7 years of experience or
MS + 5-6 years or
PhD + 3-4 years
Share this post via:
---