CS Customer Success Manager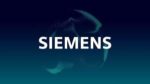 Website Siemens EDA
Job Description
Do you want to join us in helping to fight the world's most threatening diseases and enabling access to care for more people around the world? At Siemens Healthineers, we pioneer breakthroughs in healthcare.  For everyone. Everywhere.
We offer you a flexible and dynamic environment with opportunities to go beyond your comfort zone to grow personally and professionally. Sound interesting? Then come and join our global team as CS Customer Success Manager (CSM).
Our global team: We are a team of 66,000 highly dedicated employees across more than 70 countries passionately pushing the boundaries of what is possible in healthcare to help improve people's lives around the world. As a leader in the industry, we aspire to create better outcomes and experiences for patients no matter where they live or what health issues they are facing. Our portfolio, spanning from in-vitro and in-vivo diagnostics to image-guided therapy and innovative cancer care, is crucial for clinical decision-making and treatment pathways.
Our culture: We are part of an incredible community of scientists, clinicians, developers, researchers, professionals, and skilled specialists pushing the boundaries of what is possible, to improve people's lives around the world.  We embrace a culture of inclusivity in which the power and potential of every individual can be unleashed. We spark ideas that lead to positive impact and continued success. Check our Careers Site at https://www.siemens-healthineers.com/en-us/careers.
This is a role well suited to an ambitious professional, looking for the next step in their career. As a CS Customer Success Manager (CSM), you will be responsible for:
Business Management: Plan and manage the Siemens Service business for the assigned customer
Customer Satisfaction: Ensure customers receive optimum levels of service and maintain high levels of customer satisfaction with Siemens
Personnel Management and Development: Where applicable, hire and develop Biomed CSE's and manage their activities to meet all assigned goals
Administrative/Other Tasks: Perform administrative and other tasks required of the position, that support Siemens, Service, and the assigned customer
Meet all Key Performance Indicators (KPI's) of the business for the assigned customer
Where applicable, manage training for personnel resources to ensure only trained personnel are servicing equipment
Establish and maintain close working relationships with the customer, local RSM, KAM/KAE (Sales teams), CSEs, ES CSMs, and other support resources
Understand the organizational structure of the client's business, along with that of the Siemens service and sales support teams
Be the "Voice of the Customer"
Acts as the main point of contact for all customer communication and interaction with internal sales and service organizations
Support all aspects of service delivery and daily operations
This position may suit you best if you are familiar with what is below, and would like to do develop your career with Healthineers:

Knowledge of Siemens Healthineers as a company:
• New Hire Orientation
• Legal, Compliance, and Ethics Training
Relevant procedures, processes, and standards:
• Policies, Procedures, Processes as required per QST table
• EH&S Curriculum per Regulatory and Compliance Management
• HIPAA/PHI Curriculum
• CSG Quality Management Systems knowledge
Other competencies highly specific to the RSM/CSM role:
• Modality Basic Course or equivalent experience
• Clinical Workflow know-how
• Knowledge of Service Agreement offerings
• Basic SAP training
• Knows safety procedures/guidelines
• MS Office applications or equivalent experience
Management/communications competencies:
• Facilitation Process
• Presentation Skills
• Time Management
• Behavioral Interviewing
• General Writing skills (as needed)
• Customer Excellence Training
• Diversity training
Tasks and Support Activities of the CSM (Service Support):
Daily Operational Activities:
Immediate availability to oversee all operational activities (acts as on-site RSM)
Physical visits to all main sites as contractually obligated and required by Zone Customer Success Director (ZCSD)
Receives system status alerts and provides regular communications to key customer contacts on all service activity, with a specific focus on EC1 (down system) and EC2 (restricted operation) calls
Actively uses all information in the CDI dashboard to identify specific FLs which are causing customer distress.  Partners closely with RSM while keeping KAE/KAM (Sales partners) updated
Analyzes and interprets AR status and provides guidance and recommendations to internal partners
Communicates information between customer and Siemens stakeholders (Sales & Service)
Engages in technical escalation management by supporting the process with the RSM, CSE, CSML (parts) and technical support resources.  Communication to customer is an essential part of this activity (in addition, provides the sales team with regular updates)
Analyzes PM and UI activity for all FLs at the assigned customer sites and communicates directly with CSE and CCC resources to help deliver 100% compliance.
Acts as liaison between Siemens service team and in-house service (Biomed/Clinical Engineering)
Assists with billing validation, oversees the PO process (to include creation and approval request for vendor services) and performs any other service-based administrative activity
Manages escalations between internal and external service providers
Equipment Asset Management (EAM) Dashboard review
Multi-Vendor (MV) Parts ordering/facilitation
Weekly Operational Activities:
Reviews PM and UI schedule and completion activity with local CSEs
Assists with inventory control by identifying and verifying equipment (FL) locations
Assists with project management activities and installation activities through participation in weekly conference calls
Physical visits to all main sites
Works with Contract Administrator (CA) to help qualify inventory and billing
Helps audit invoices and works with Accounts Receivable (AR) credit and collection for both contract and T&M billing.  Collaborates with RSM and KAM/KAE
Helps track/manage any onsite inventory (repair parts classified as depot level storage)
Supports local service team through interaction and engagement with support vendors (i.e., Linde, Air Products, Siemens Building Technologies, etc.)
Monthly/Quarterly Operational Activities:
Schedules face-to-face meeting with appropriate customer representatives
Collaborates with RSM and KAM/KAE to conduct Quarterly Business Review (QBR)
Identifies End of Service (EOS) systems and communicates with sales team and customer to avoid customer dissatisfaction
Tracks and reports Clinical Education and Technical Training balances
Participates in local service/CSE quarterly meetings
At Siemens Healthineers, we value those who dedicate their energy and passion to a greater cause. Our people make us unique as an employer in the med-tech industry. What unites and motivates our global team is the inspiration of our common purpose:  To innovate for healthcare, building on our remarkable legacy of pioneering ideas that translate into even better healthcare products and services. We recognize that taking ownership of our work allows both us and the company to grow. We offer you a flexible and dynamic environment and the space to move beyond your comfort zone to grow both personally and professionally.
If you want to join us in transforming the way healthcare is delivered, visit our career site at https://usa.healthcare.siemens.com/careers.
If you wish to find out more about the specific before applying, please visit: https://usa.healthcare.siemens.com/about.
As an equal-opportunity employer we are happy to consider applications from individuals with disabilities.
Share this post via:
---