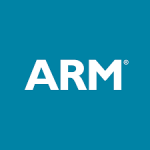 Website ARM
We are the CPU Technology team, part of the Arm Central Technology Group. This diverse, engineering-centric group invents, defines and architects technologies to be deployed in future IP solutions from Arm. We pursue next-generation Arm CPUs, inventing new concepts that will power billions of devices worldwide. We are looking for another architect to join the team.
Are you a forward-thinking, passionate engineer motivated by the challenge of working on this ground-breaking technology? If so, we look forward to learning more about you.
As a CPU Technology Architect, what will I be accountable for?
Analysing CPU performance and understanding the limitations we need to break through
Developing knowledge of the competitive landscape and understanding of key missing technologies at Arm, particularly with regards to future solutions like Computer Vision and Machine Learning
Initiating and following the development of new technologies for our CPUs with all the best CPU experts within Arm, to remain competitive on the performance front.
Skills, experience and qualifications:
You graduated from a University or Engineering School, in Computer Science, Mathematics, Electronic / Electrical Engineering, or other related field
You have a passion to innovate, think differently, explore new avenues
You are capable of working efficiently alone as well as in a team environment, this team spanning across multiple groups and multiple countries.
Experience and skills that will give you an edge:
You have experience of advanced CPU techniques, such as branch prediction or cache prefetchers
You want to see how new technologies (defined using, for example machine learning or neural network algorithms) can have a concrete use to increase the efficiency of modern CPUs
Comfortable working on immature technologies and following up the latest advances in science
C/C++ programming experience
You demonstrate enthusiasm, drive and diligence
Good written and verbal communication skills.
Share this post via:
---