Full Time
Applications have closed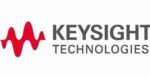 Work Location:
Available office space may be in Loveland, CO, Santa Rosa, CA, or Austin, TX. For the right candidate, the position may be remote within the Continental US with occasional travel to Loveland, Santa Rosa, or Austin.
About Keysight:
Keysight is on the forefront of technology innovation, delivering breakthroughs and trusted insights to the world's visionaries and innovators in electronic design, simulation, prototyping, test, manufacturing, and optimization. Our ~15,000 employees create world-class solutions in communications, 5G, automotive, energy, quantum, aerospace, defense, and semiconductor markets for customers in over 100 countries. Our technical solutions – and our methods for creating them – help connect and secure the world. Learn more about what we do and how we do it.
Our powerful culture has led to us being independently recognized on Fortune 100's Best Companies List and we are "Great Place to Work" Certified. We're driven, collaborative, ethical, and curious, and we value all ideas, especially bold ones. And our culture extends far beyond our own walls. Our corporate social responsibility efforts support our communities, nurture the next generation of engineers, and promote environmental sustainability.
At Keysight, Inclusion, Equity & Diversity is an integral part of our core values. We believe that when people feel a sense of belonging, they can be more creative, innovative, and thrive at all points in their careers. We believe everyone should be respected in the workplace and in their communities regardless of race, color, age, gender, sexual orientation, gender identity and expression, ethnicity, religion, disability, veteran status, national origin, or any protected class. We continuously challenge ourselves to grow in our understanding of inclusion by engaging in a wide variety of diversity programs, initiatives, employee network groups and mentoring/development. This is Keysight – People and Culture – YouTube
Responsibilities
About the Job:
A Contracts Manager at Keysight provides expertise in negotiating and drafting business-to-business purchase agreements and sales contracts for products, services, software licenses, and SaaS. In collaboration with Keysight attorneys, sales operations, sales, and the business, a Contracts Manager is responsible for the end-to-end contract process including review, risk evaluation, draft, structure, markup, and collaboration on negotiation strategy. A Contracts Manager at Keysight is a strategic partner to the sales and business teams contributing to speed to opportunity in a fast-paced, results-driven environment.
About the Team:
Dynamic and talented team of lawyers and contracts professionals who work closely with the sales team and business management to negotiate large customer business-to-business commercial transactions within Keysight risk tolerance.
Responsibilities:
Manages important Keysight contractual relationships
Assists in the development of responses to request for proposals
Interfaces and communicates with customer procurement and legal professionals.
Collaborates with sales and business teams to develop and implement negotiation strategies.
Negotiates contracts with Keysight customers (commercial industry, prime contractors, and government) to within Keysight risk tolerance.
Helps evaluate the risk of accepting non-standard terms and manages escalations for business approval as necessary
Oversees and monitors contract processes to ensure compliance with an eye toward continuous improvement to streamline speed to opportunity.
Assists team in the transition of customer contracts after corporate acquisitions
Qualifications
Basic Qualifications:
Associates Degree + 10 years contracts or paralegal experience
Bachelor's Degree + 5 years contracts or paralegal experience
Juris Doctor recent graduate. Bar exam not required. Position not scoped as Legal, but benefits from legal education.
Desired Qualifications:
Excellent communication, organization, and negotiation skills
Experience reading and interpreting legal terms.
Knowledge of US commercial laws and contracts principles
Experience with government contracts or prime contracts is beneficial
Relevant experience in technology, services, software licensing, and SaaS business sectors is beneficial
Other Information:
Is Relocation available for this position: No
Is Visa Sponsorship available for this position: No
Is a Security Clearance required: No
Share this post via:
---